Not long after starting work on this black walnut paddle the idea of photographing it with some actual walnuts popped into my head. At this point it is worth noting that whilst I am not averse to a walnut or two I'd never actually bought one before. I quickly discovered that whilst walnut kernels are available everywhere whole walnuts are a little harder to track down. Four supermarkets later I finally got hold of some and it was time for a walnut photoshoot!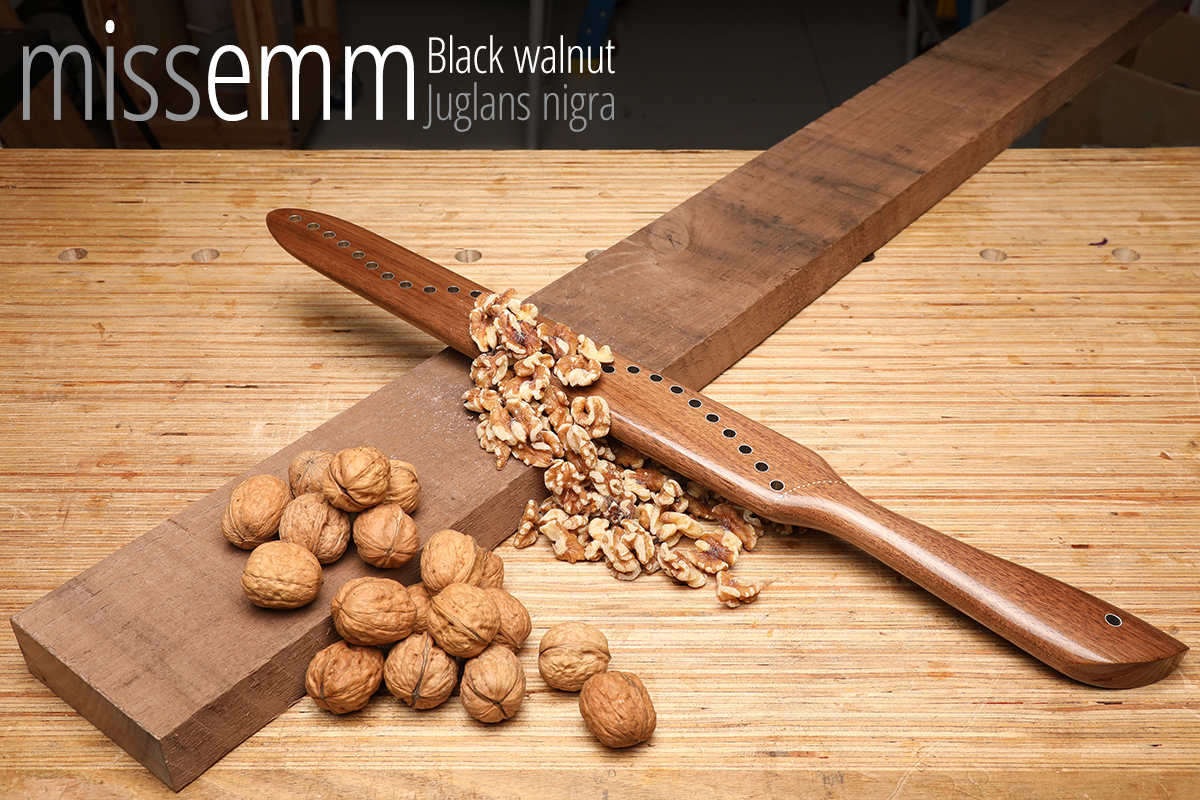 Black walnut in all its forms - hard, heavy, tasty, and ouchy.
Contrary to the advise of some over-optimistic friends I didn't use the paddle to crack open the walnuts. It may well have done the job but would likely have looked rather dented, sore, and sorry for itself afterwards, so I bought some walnut kernels as well.
The paddle is sitting on my workbench along with a rough sawn board of black walnut timber and some whole walnuts and walnut kernels.
After posting these photos on Fetlife a paddlemaker from the USA who goes by the name TheSlapandTickle left this delightful quote underneath. "Water the seed of thought and it'll grow".
Black walnut trees (Juglans nigra) are native to the Eastern United States and the timber is imported into Australia. As I write this the paddle is on its way back to the USA to its meet its new owner, providing a nice added touch to the metaphor of the completing the lifecycle I sought to convey in these photographs.
This photoshoot and a previous one involving cherries has certainly got me thinking about which other paddles I can photograph with their own fruits and seeds. So stay tuned for more tasty paddle pics in the not too distant future.