I acquired a small piece of English sweet cherry timber a couple of years ago and had been pondering what to do with it ever since. Finally the inspiration arrived courtesy of a trip to the greengrocer where seeing a box of cherries gave me the idea to make a paddle with the image of a couple of cherries on it.
Fortunately with cherries being red it was easy an easy choice to use two pieces of bloodwood timber for the cherries. The stems and leaf are created from 1.2mm diameter brass, with the leaf spine being 0.5mm diameter brass.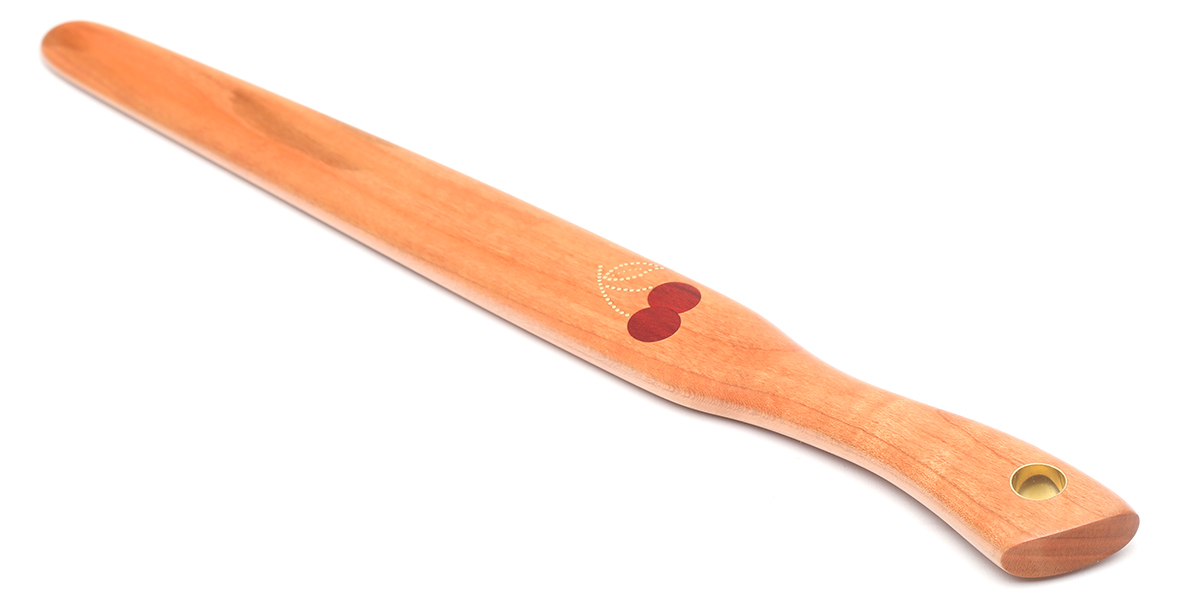 I uploaded the paddle to the website today and made a couple of social media postings about it too. By this evening it has already found a new owner and will be off there tomorrow, travelling in the luxurious surrounds of a cardboard mailing tube.
Not being a cherry eater myself I had to make a special trip to the greengrocer yesterday to get some cherries in order to take the cover photo above. As a result I can now confirm that two cherries cost $0.50 and include a puzzled expression from the cashier for no extra charge!