The kink world is full of unique characters. That said, if you will excuse the grammatical error, Anu Aureus was more unique than most.
He could rock the most bizarre outfit that would leave you in both awe and bewilderment. He loved his metal, of both the musical and metallurgical variety. He posted memes with puns so bad they were actually good. He had some delightful pet insects. We never had the chance to meet in person, but from 16,000km away he inspired me more than he could ever know.
It may be of little surprise to learn that our paths first crossed via a shared love of unique kink toys. His endless stream of crazy (and yet surprisingly still doable) ideas were a source of constant inspiration and it was an honour to bring some of them to life. But it was just as much fun discussing the best way to repair an old linoleum kitchen table. Interesting people can make anything interesting.
Shortly before his passing we had discussed his next plan – a big club-like thumper of a paddle to be made from camphor laurel, his favourite Australian wood. Recently, at the request of his dear friend Deep Susie this implement was brought to life.
Although not part of the original plan, Anu's name has been added to the paddle face. Rather than use brass pins the dots of the letters are created from 174 tiny brass tubes. These allow light to shine through them, so that even in his absence his name continues to brighten up the world around him.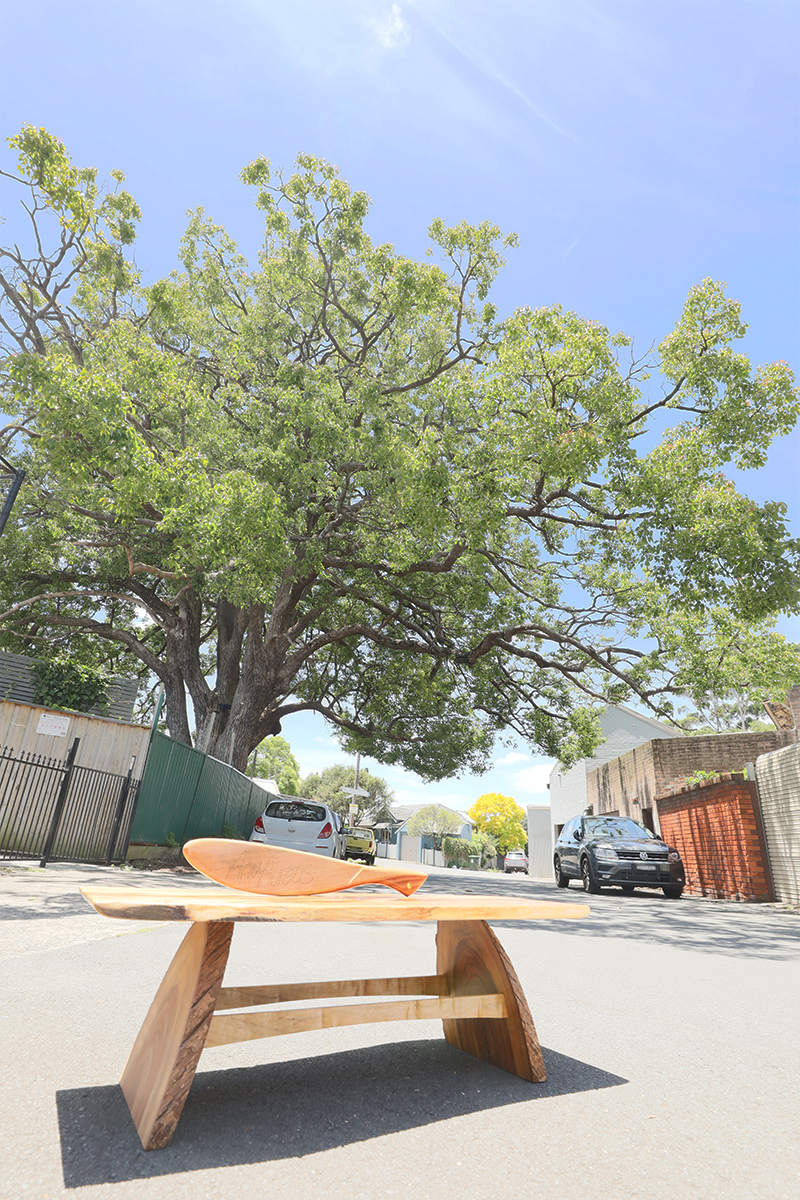 When the time came to photograph this finished creation it seemed appropriate to capture Anu's spirit by doing something a little different to my rather traditional studio-style paddle pic sitting in a plain white background of blandness. So with paddle and camera in one hand and a camphor laurel coffee table in the other I paid a visit to a grand old camphor laurel tree in a local laneway. It sounds a bit ridiculous really, which is exactly why Anu would approve.
It is a little over a year since Anu's passing. Hopefully for those who knew him the sadness of the loss has taken a back seat to all the joyful memories he created.
Thank you Anu, the world is a better place for your years upon it.