November's fetish buy swap sell day at Studio Kink had a fine mix of local kink artisans, a second hand stall, art, craft and even furniture for sale. Whether you were looking for something in particular or just browsing while enjoying a sausage sandwich from the bbq, there was plenty to see and lots of kinksters to talk to. Here's a quick run through what was on display on the day.
Off The Rack. If you had one or two kinky items you no longer needed but not enough to warrant having a stall to yourself you could bring them along to Studio Kink's Off the Rack service where they would sell them for you. There were clothes, shoes, bags, books and many other items available to choose from.



Missy Kirgi definitely had the most colourful stall on the day with her jute rope, nipple pasties, impact toys, original clothing, flower crown headpieces and many more kinky things.



Vex had his collection of whips, paddles and very cool glow-in-the-dark rope on display.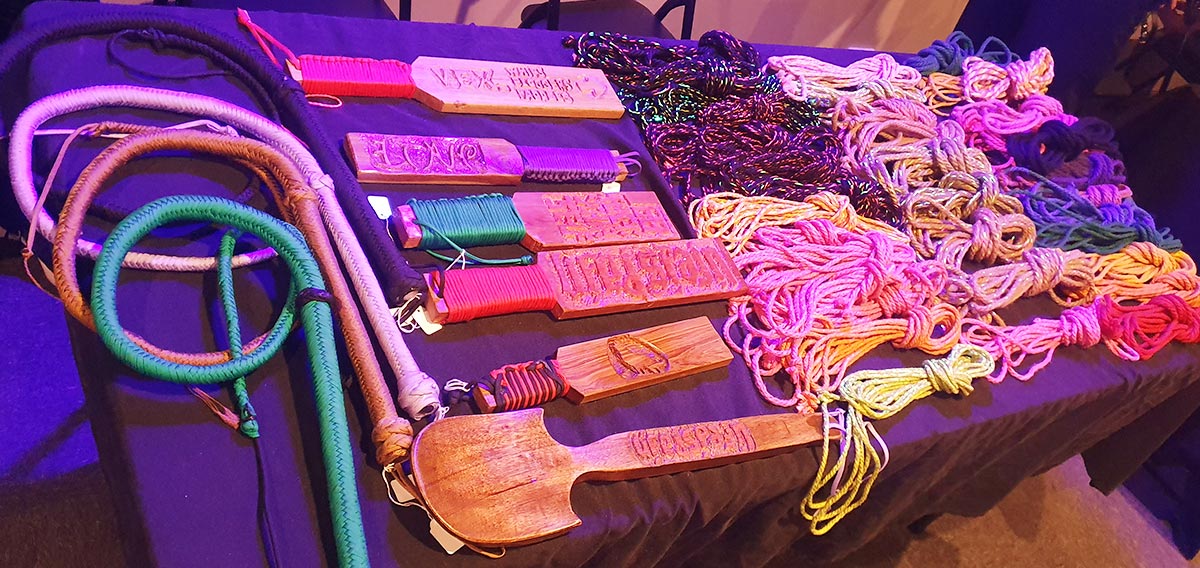 Ring Dragon had a range of paddles and other wooden creations on his table.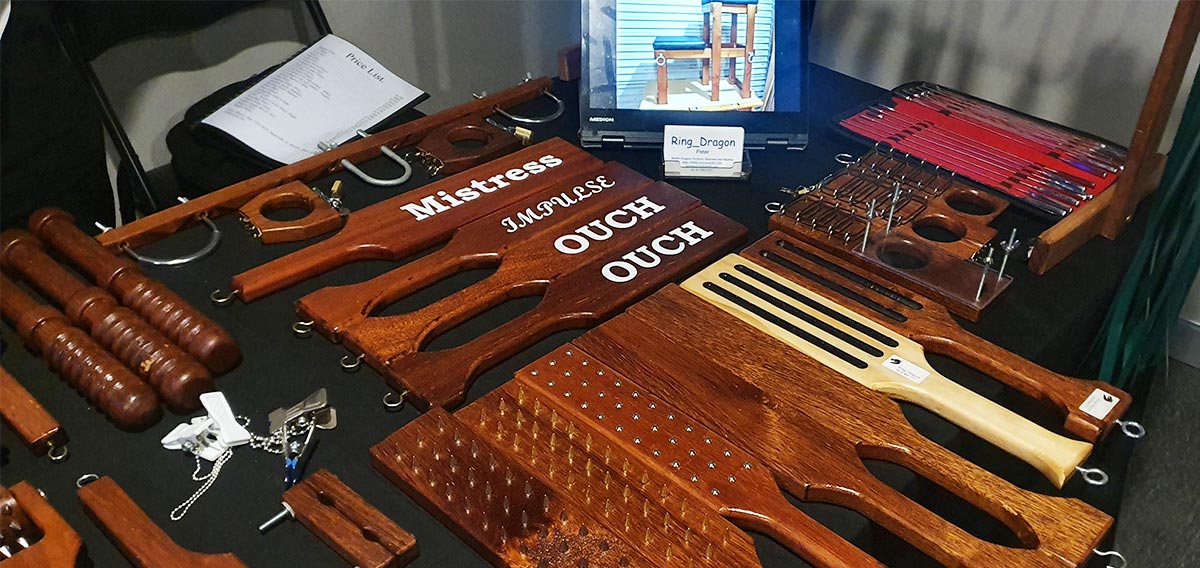 Mike brought along a spanking bench and collection of assorted kinky items.


Kink Inc had a range of leather floggers to choose from.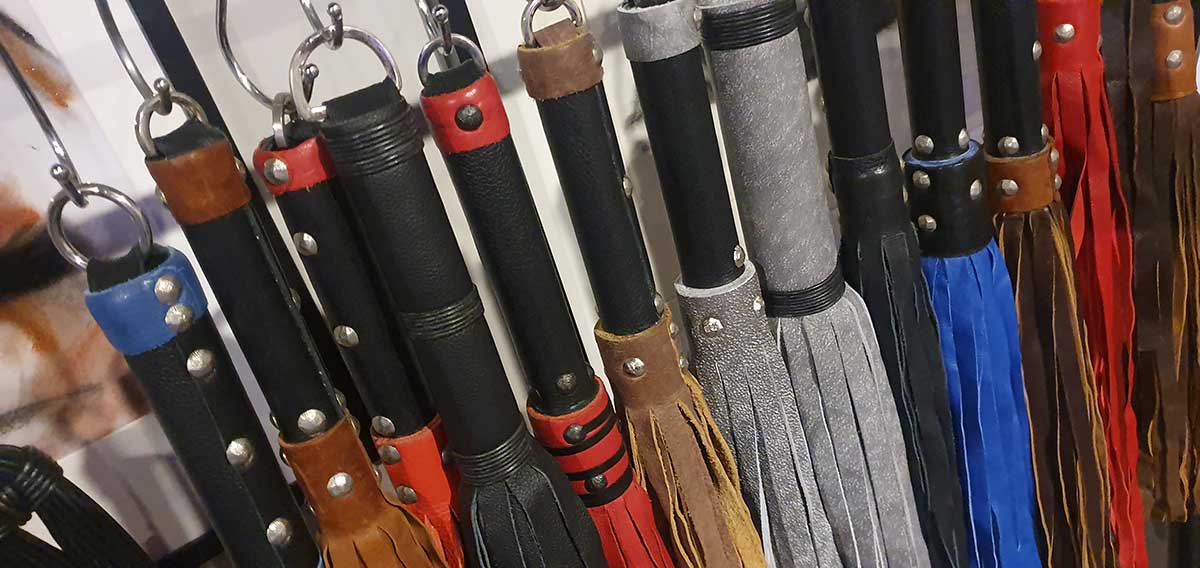 IMan Studios had his fantastic leather harnesses and other leather accessories on display.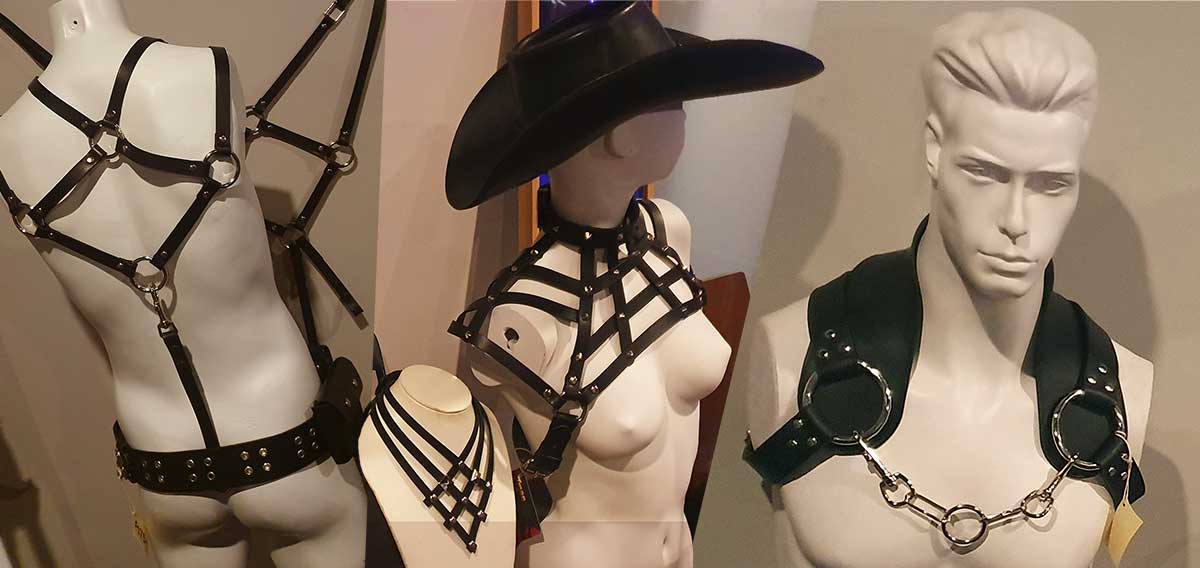 Coco had a huge collection of fetish themed clothing for sale.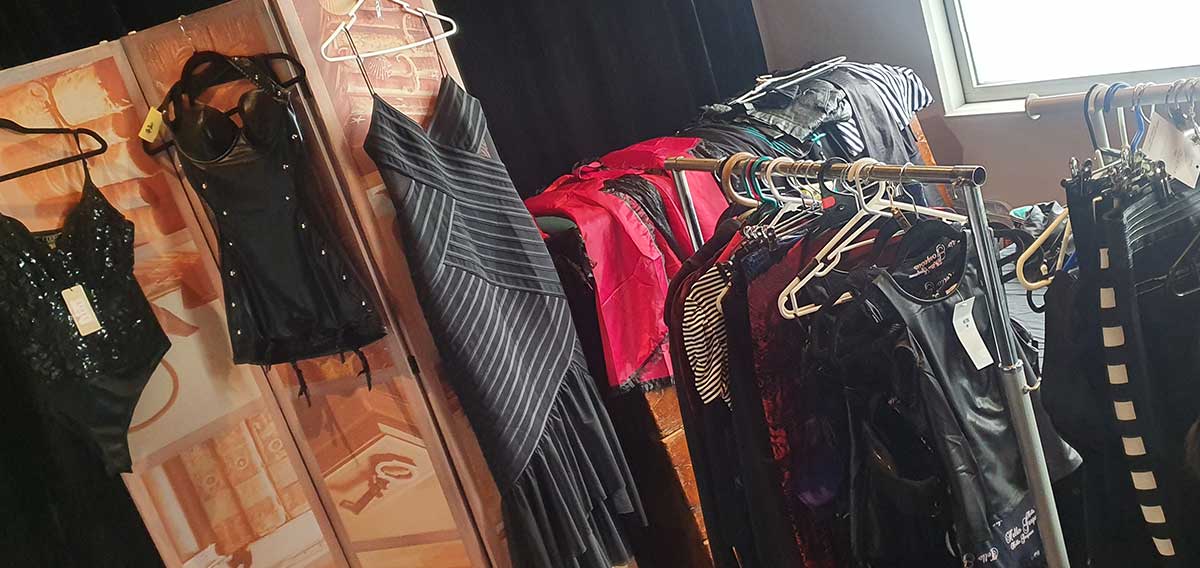 Matt Bylett had a selection of his superb latex creations on display. There were dresses, skirts, shirts, corsets and accessories such as gloves as well.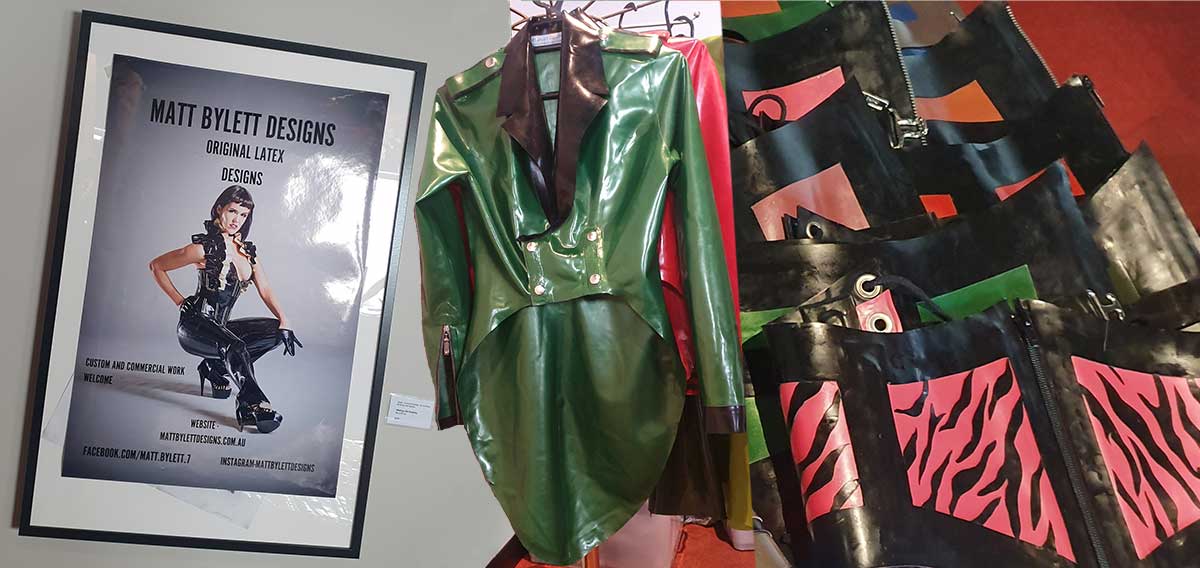 Oui Dressage had a large collection of kink related books and assorted adult toys.


And finally my Miss Emm stall of kinky wooden goodness. I had quite a large collection of new paddles and canes with me on the day, many of which went to new and loving homes. Thank you to everyone who attended and to Studio Kink for organising such an enjoyable day.