The Playroom Fetish Market was held on Sunday 23 February 2020 at Venus Babes in the Melbourne suburb of Braeside, and as such was one of the last big kink events held before covid hit.
Playroom events are organised by renowned Melbourne photographer TallDarkandArt. This was my first Playroom event and I have to say I was most impressed. It was probably the second largest kink market I've attended in Australia after OzKinkFest and the whole day ran seamlessly. It's amazing how much of a transformation an empty warehouse space undergoes once it's full of kinksters and their kinky creations.
There were about 25 different stallholders there on the day. I've put together a pictorial summary of them all below. Please do let me know if I've missed anyone.

---
My Miss Emm stall had a large assortment of wooden spanking paddles and rattan canes on show. I also brought along several rare pieces of timber and a few woodworking tools to provide a little behind the scenes look at paddle making.
Frau Uberdom from the stall next to mine very generously loaned me an extra table for the day so I could really spread everything out. She truly embodies the collegial mindset of so many kink artisans that I am privileged to know.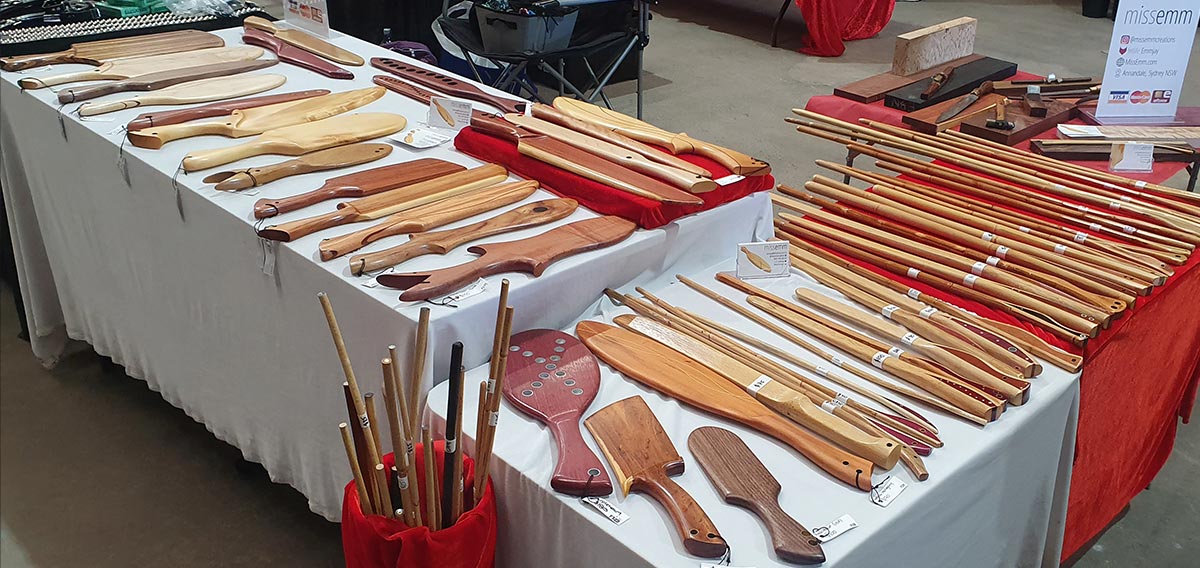 ---
Little House of Horus Leathercraft
travelled over from Adelaide with their magnificent collection of leatherwear, impact toys and accessories. I have been lucky enough to see this range at a few kink markets now and it is always a pleasure to peruse.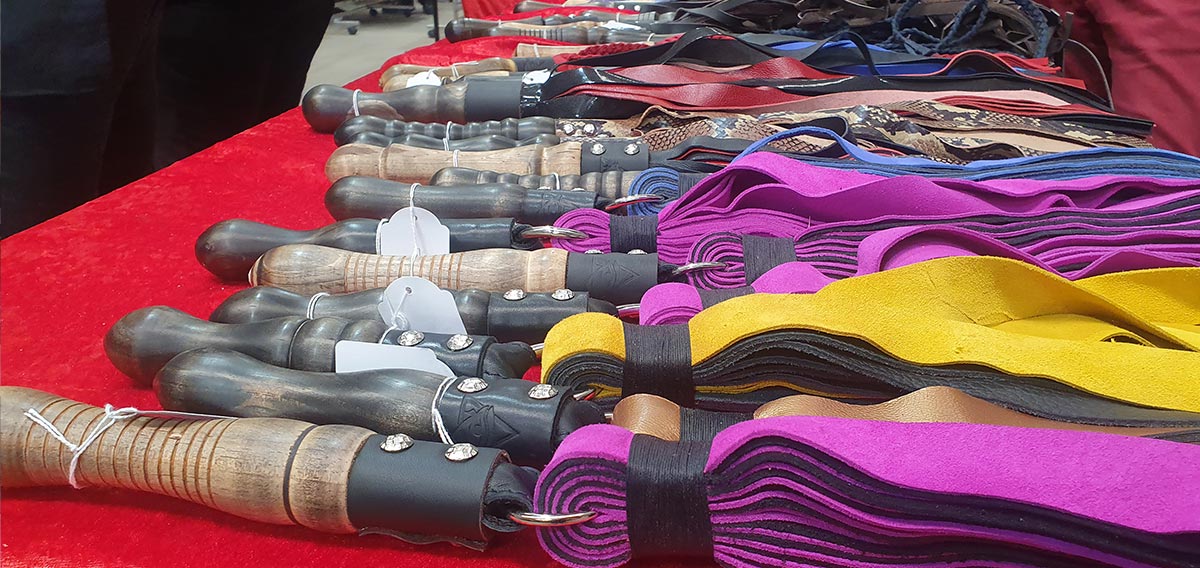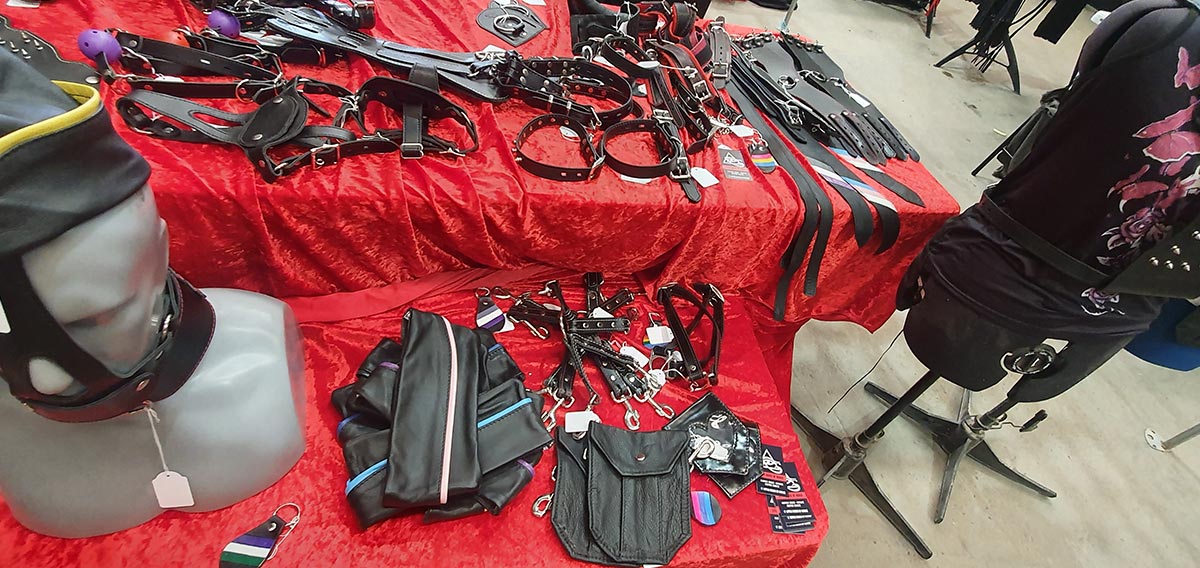 ---
Tamara Perrett
is a Melbourne based artist with a stunning portfolio of kink themed oil paintings, watercolours, and drawings. Her display featured several of her original works, and of course the opportunity to meet the very talented artist behind them.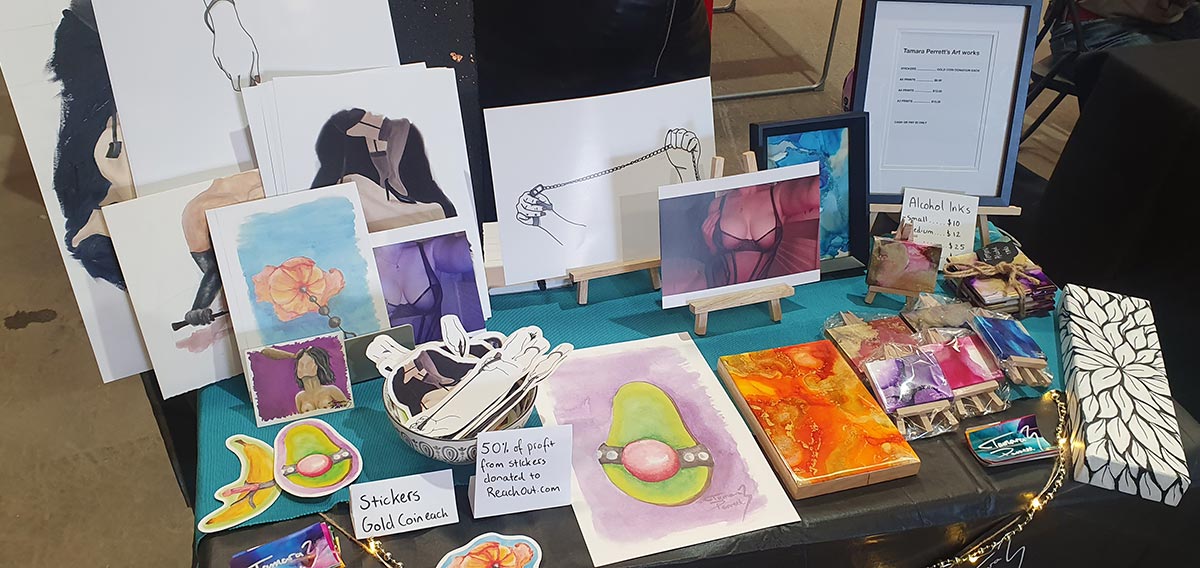 ---
PM Leather
had their table of superb hand made leather hobble belts and accessories, and were merrily working away on various pieces of leather during the day using the end of a wooden log as a workbench. Having the chance to see (and hear) artisans at work during the day really added to the atmosphere of the market. I've not owned or tried a hobble belt myself but my good friend and frequent market buddy Hallows Eve owns one of their belts and raves about it endlessly!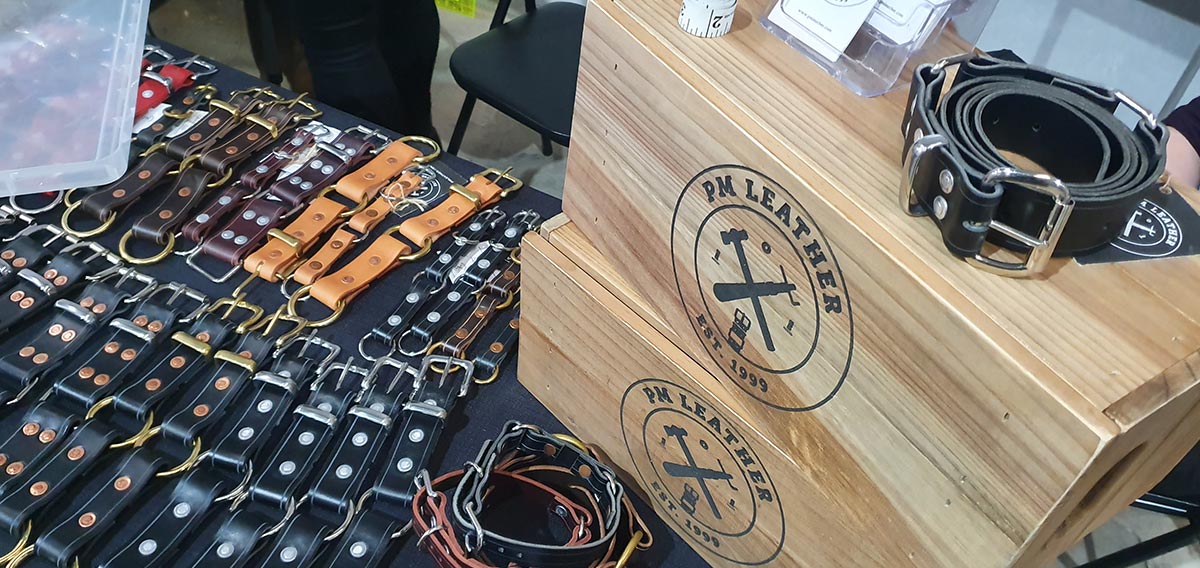 ---
Frau and Das Uberdom
had a wide array of kink toys available including restraints, metal accessories, perspex canes and more, as well as many years of kink knowledge and experience to share.
As was the case at GEAR'd Adelaide a few months earlier Frau Uberdom was looking after the stall and I was excited to discover my stall was once more positioned next to the Uberdoms so I had a wonderful neighbour to chat to during the day :)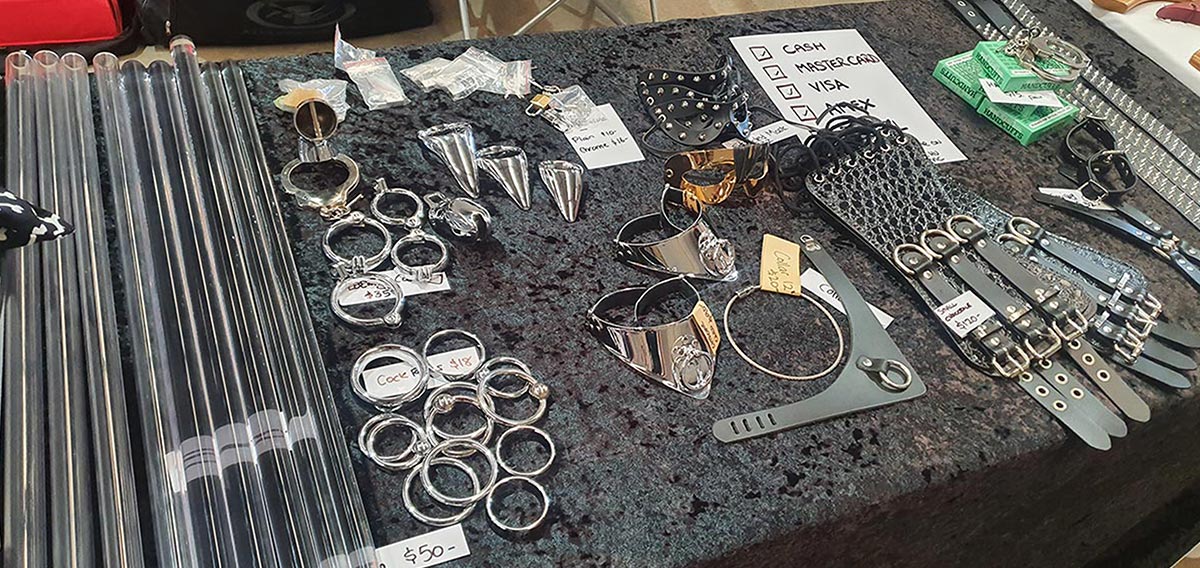 ---
Personable Shibari
sell everything to do with shibari including rope, books, rope care products, rings, and sheers. It's actually rather impressive just how wide a range of items they have managed to put together, all of which closely relate to the tying up of people with rope.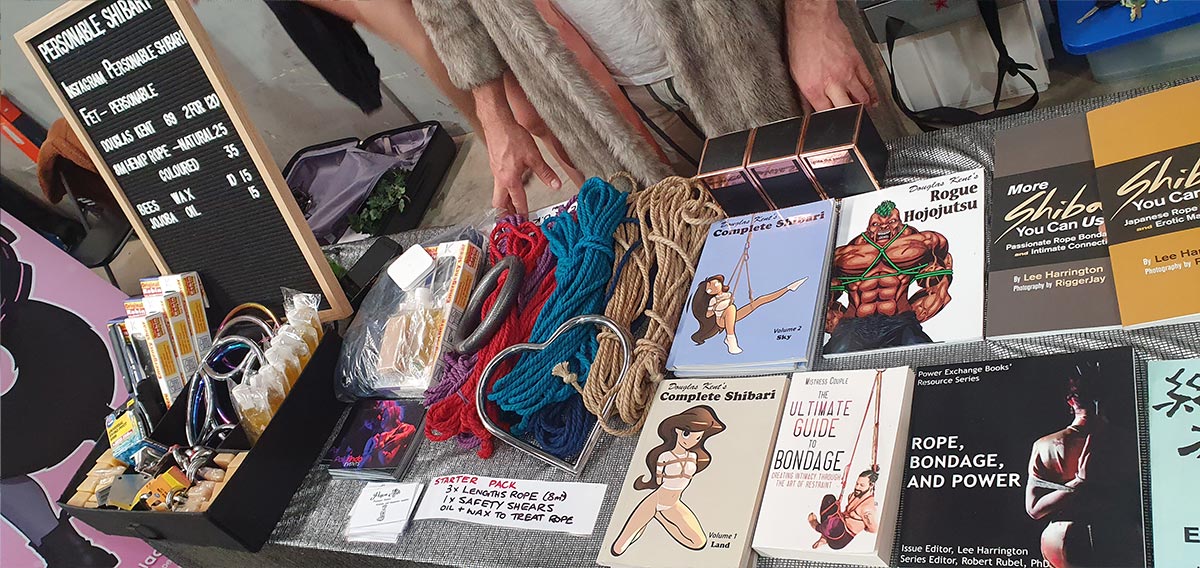 ---
JuJu Jezebel
are makers of fetish fashion for day and night, using an array of colourful leather and some unique designs. They had several harnesses, strapon harnesses and collars amongst their collection on display.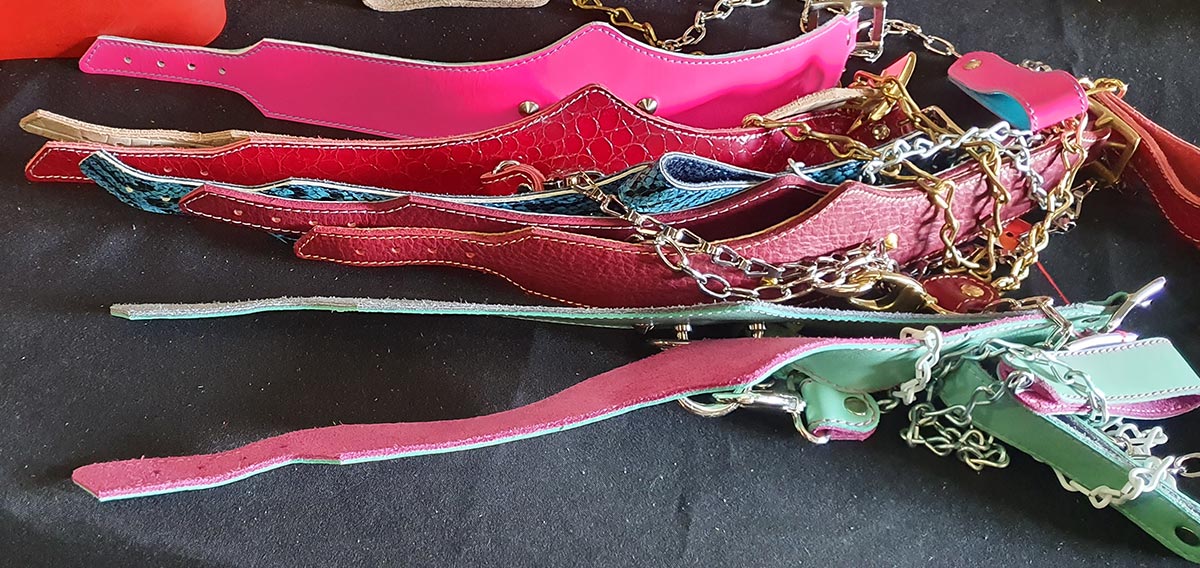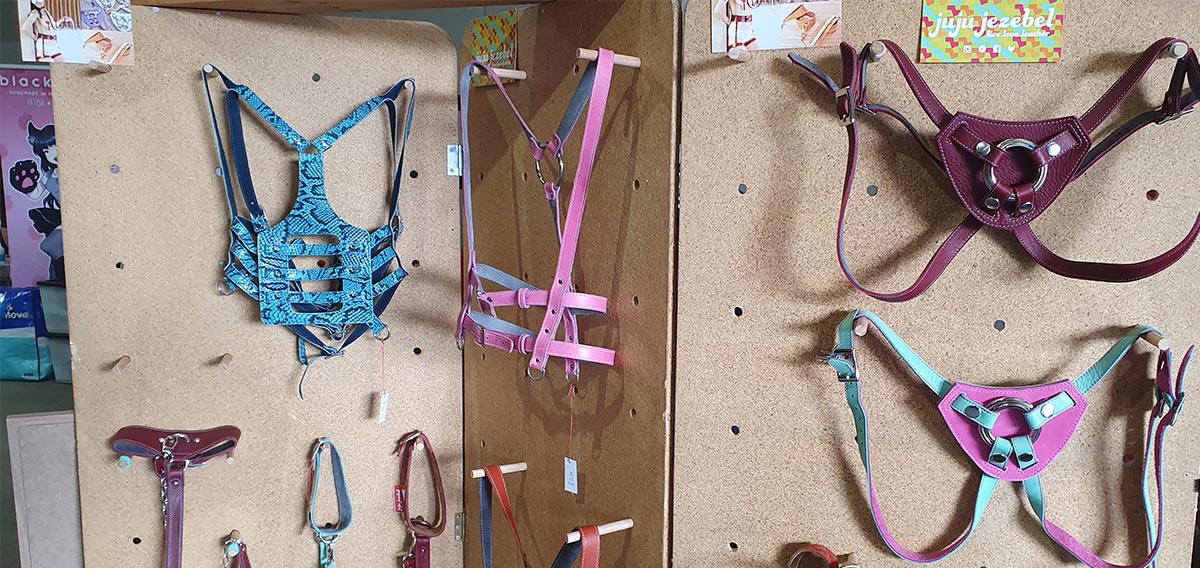 ---
Latex42
create bespoke made to measure latex clothing, bags and accessories. In addition to the usual (and wide) variety of latex colours they also use handmade latex with amazing multicolour patterns in them for some truly unique pieces. They also sell products for cleaning and shining your latex.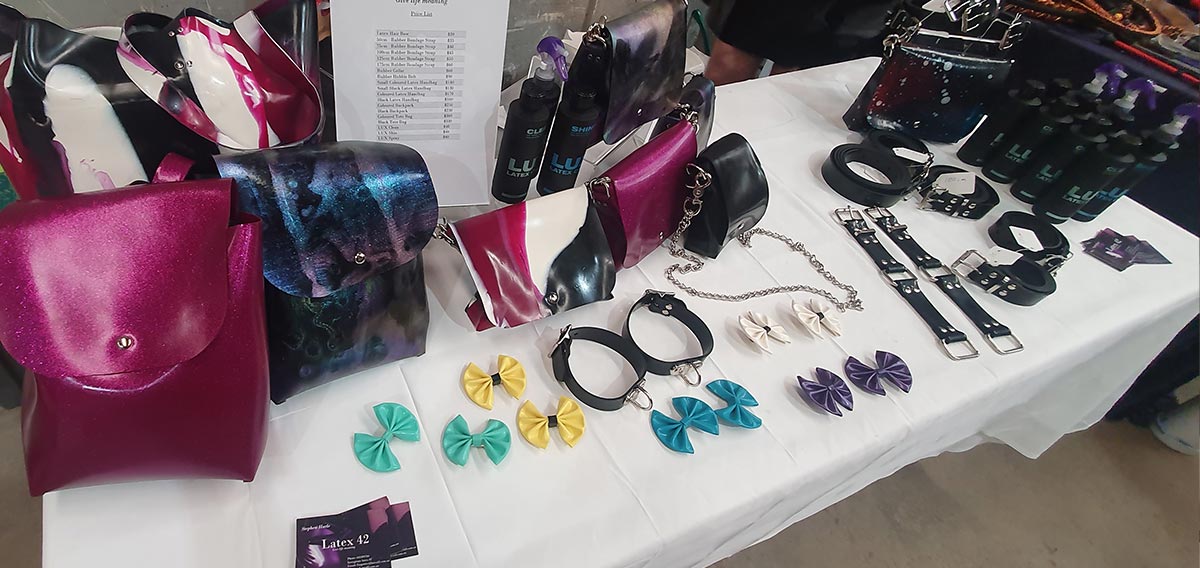 ---
M&M's Showroom
Michael Burke is a metal fabricator and engineering marvel. He makes custom metal BDSM furniture which is both aesthetically spectacular and very functional. He brought along several pieces to the market, each of which would look right at home in a bdsm dungeon.
---
Black Peach
is a solo run Melbourne based business that creates luxury handmade costumes and accessories, mainly from faux fur. The range includes ears, tails, hand paws, paw keychains, collars, and more. They provide unique alternative wear to cosplayers, kinksters, furries, and anyone who loves alternative wear.
---
The Dragon Toys
make impact toys in leather and suede and a few other unusual materials. As you can see from the photo they are quite prolific too.
---
Sir Stag
creates men's jewellery and accessories using a variety of traditional jewellers techniques including organic caster, lost wax casting and hand fabrications. Their collection includes pieces in gold, sterling silver, titanium, stainless steel, brass, aluminum and copper as well as precious and semi-precious stones, wood, leather, and resins. Basically any material you can think of!
---
Archangel Creations
had their handmade wooden spanking paddles, floggers, and assorted impact toys for sale.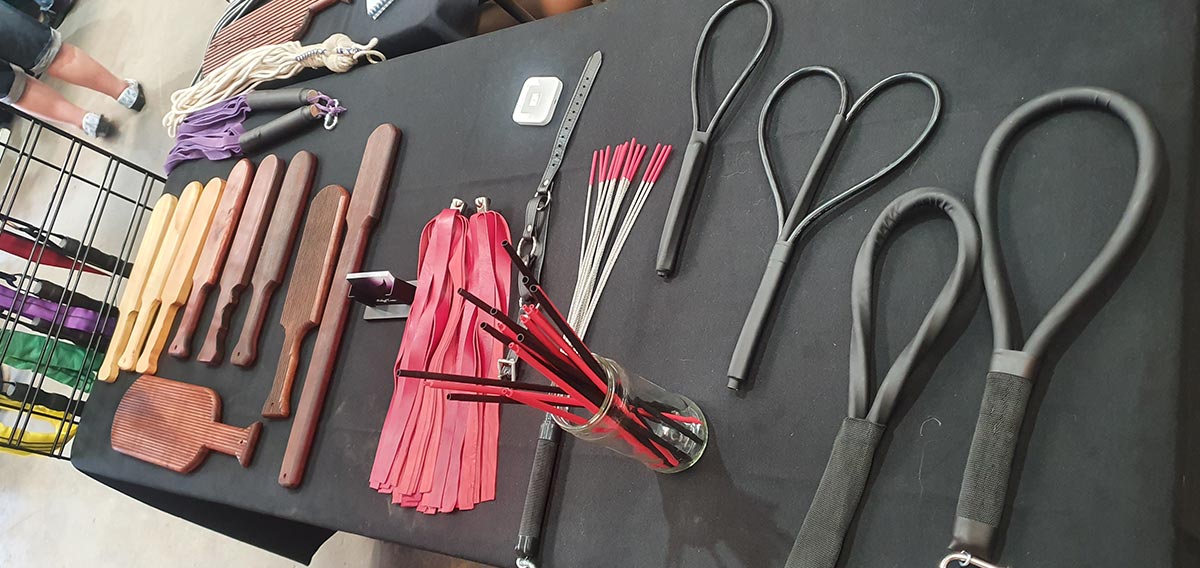 ---
Art of Rope had lots of rope in every colour you can possibly imagine.
---
Exotic Footwear
were there with a selection from their huge range of fetish themed shoes and boots, including the 10" super-duper-high heels you see below.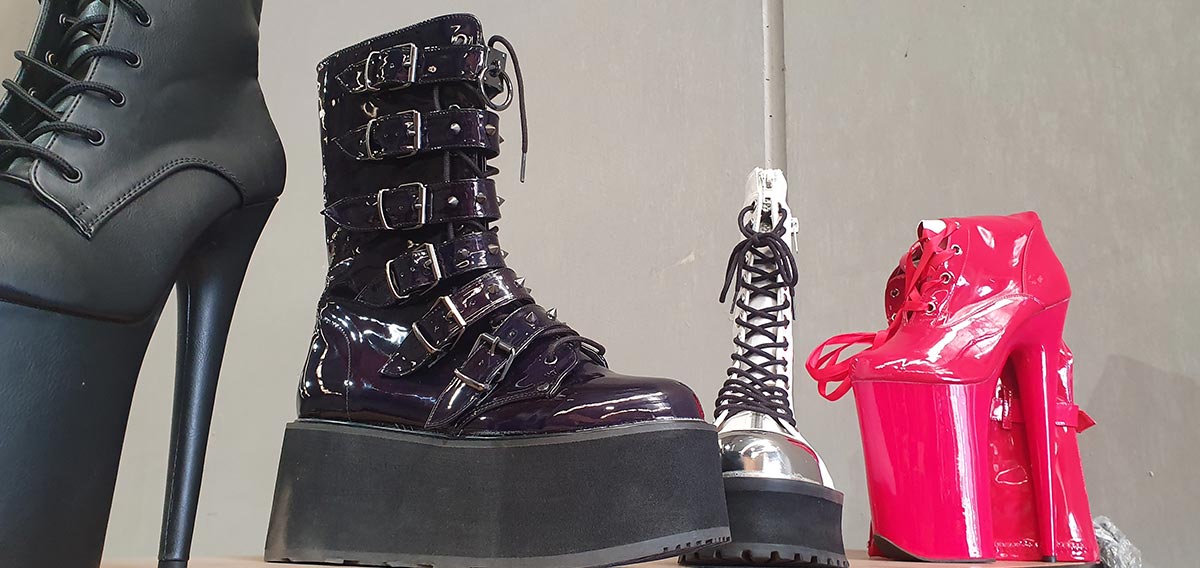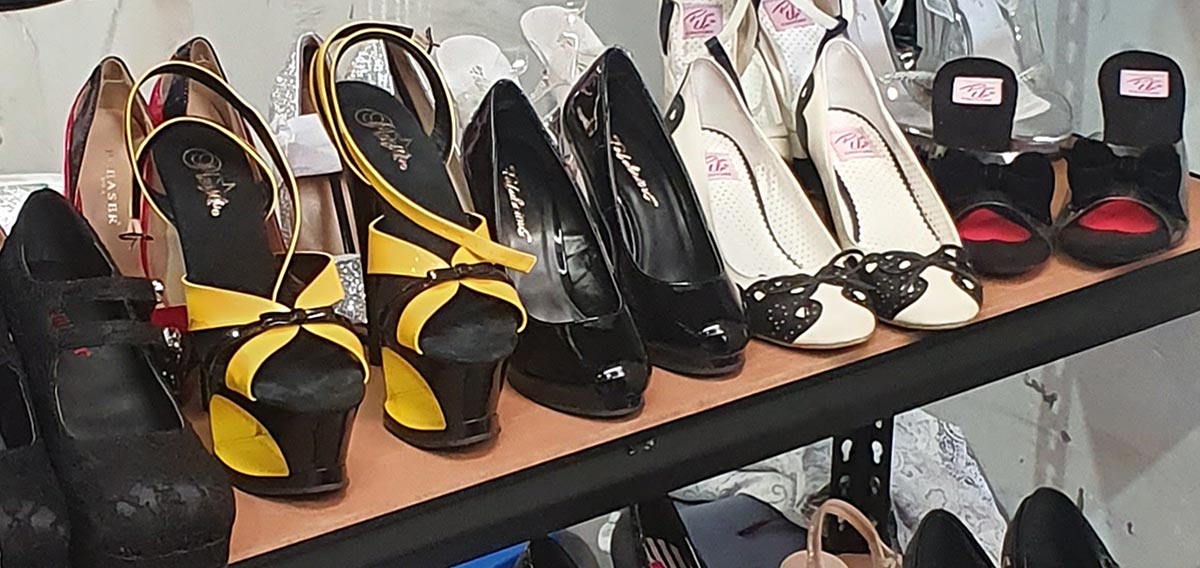 ---
Ring Dragon
had his large collection of wooden paddles and other toys on display.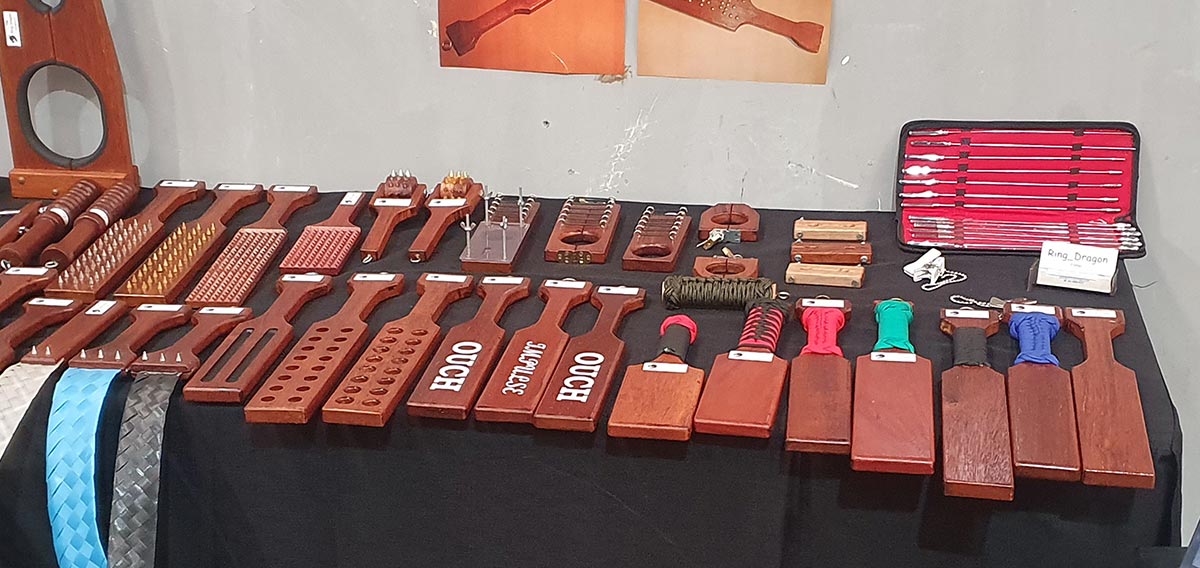 ---
Kinky Kandles were selling their waxplay candles and a few pairs of highly decorated high heels.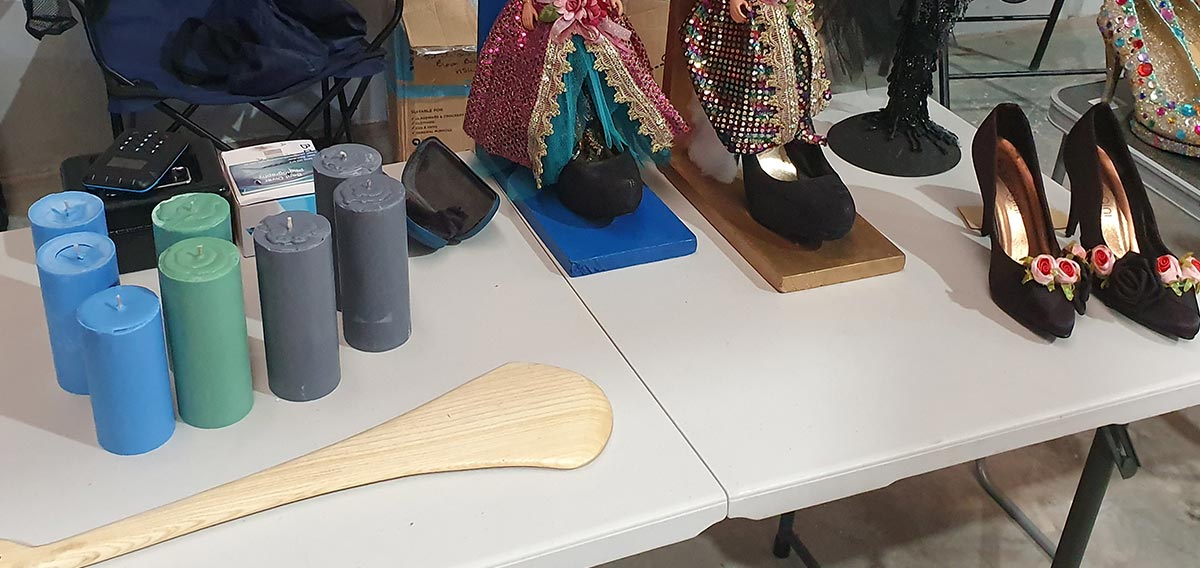 ---
GSpot Adult Variety Store
had an assortment of kink toys and adult products from their store available.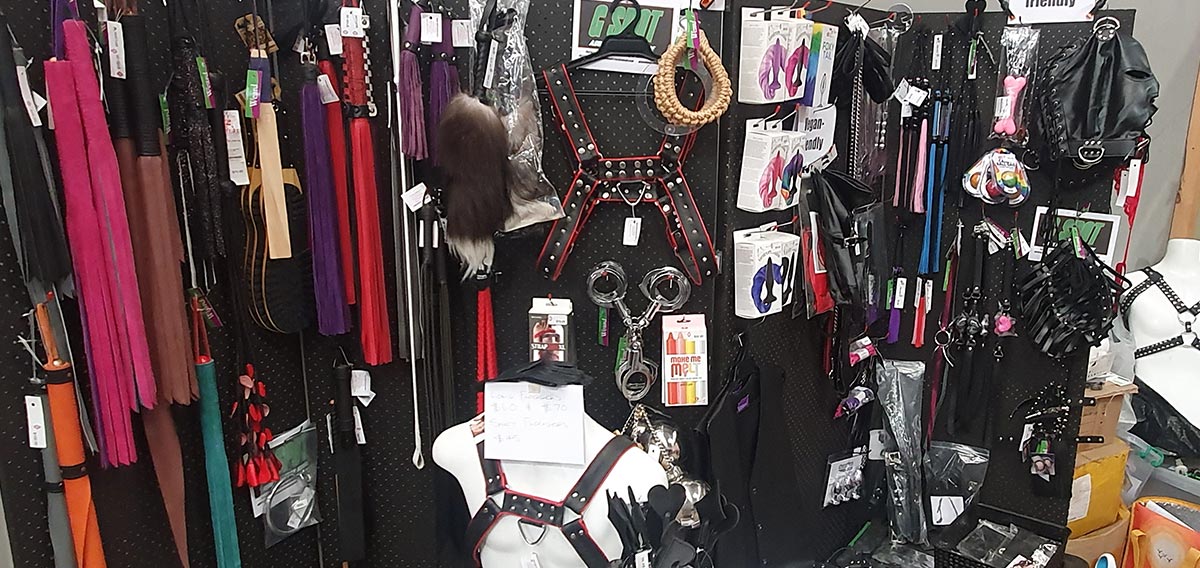 ---
AK Fantasies
had a selection of adult products on display from their vast range.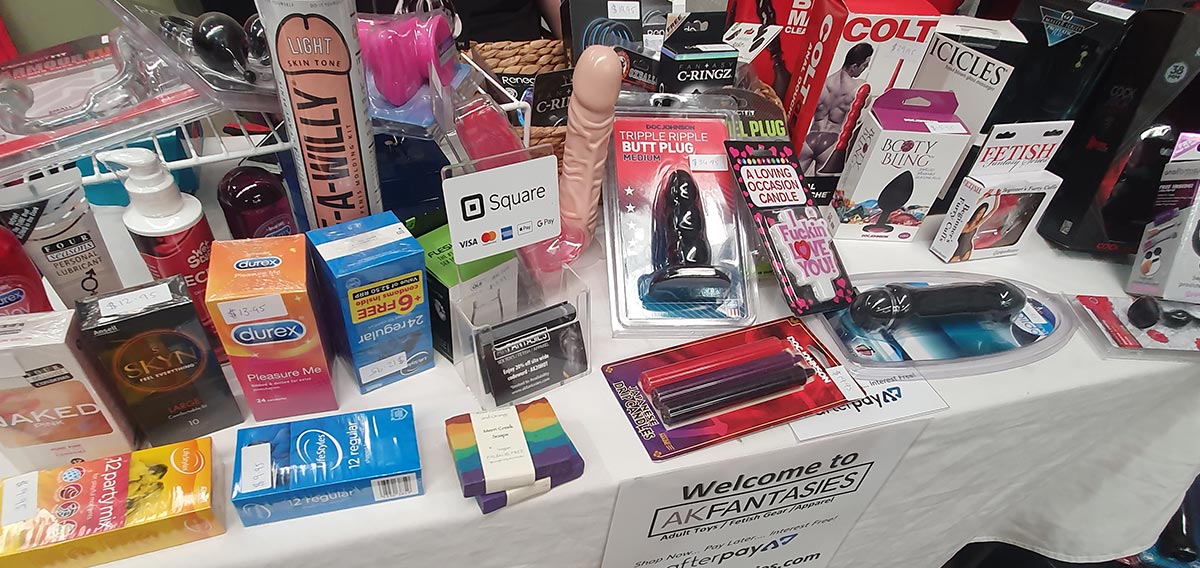 ---
Torny's Treasures had some kinky looking shoes shoes and fetish themed clothing for sale.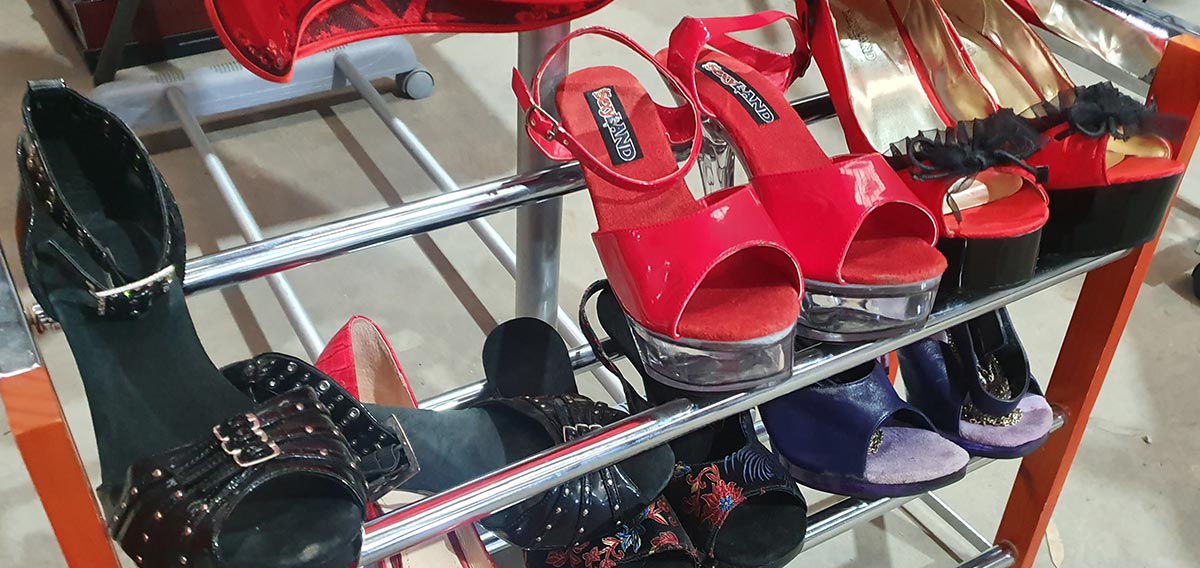 ---
Tits & Feathers
had several racks of genuine steel boned corsets available.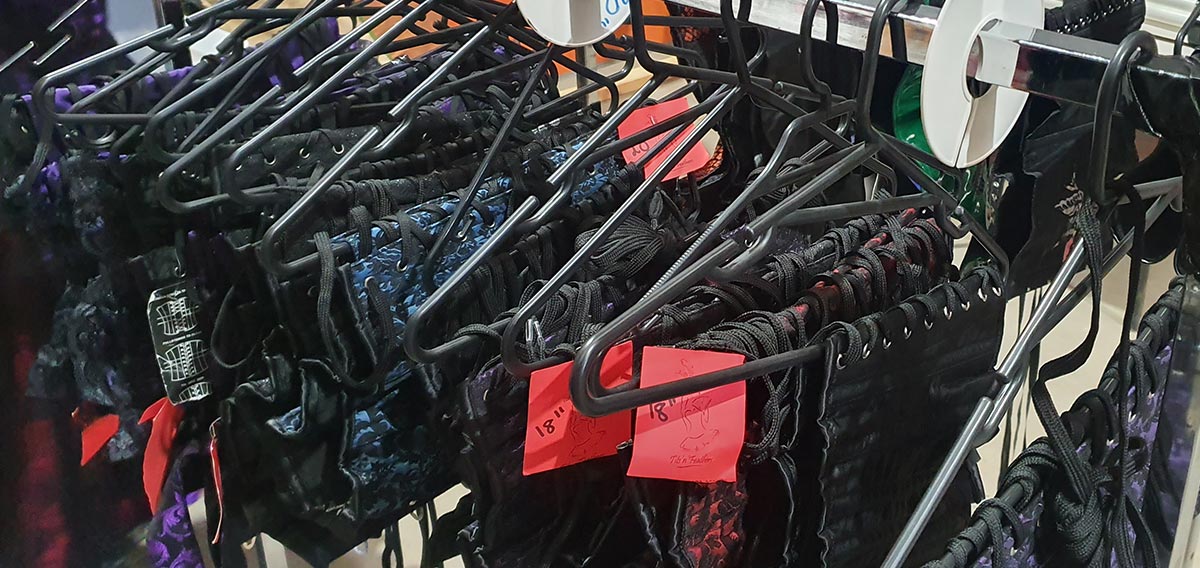 ---
Intimate Horizons
was there to offer advice on exploring intimacy through their workshops and private coaching.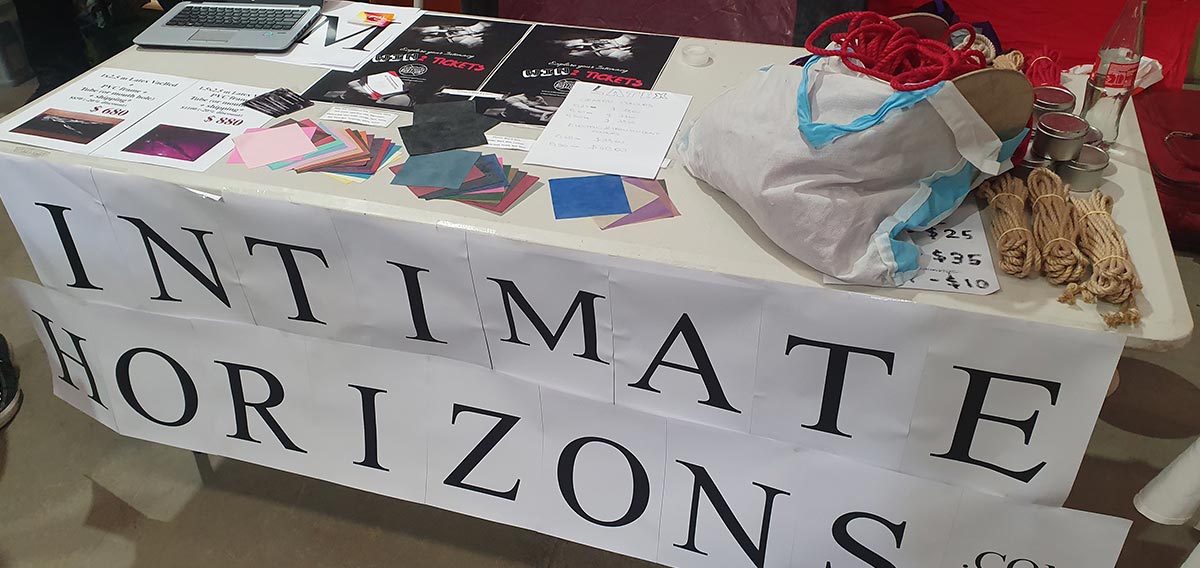 ---
Finally, thank you as always to those who attended and made the day such fun. I'd also like to say a special thank you to Venus Babes for making the space available for the market and to TallDarkandArt for putting the whole event together. See you all next time.