I spent last weekend in Melbourne with two wonderful friends attending the OzKinkFest Fetish Expo at the Collingwood Town Hall, which is by far the biggest event of its kind in Australia. There were over 60 stalls selling everything from kink toys to latex and other fetish clothing, shoes, jewellery, books, and many more kinky things, including cupcakes!
My stall was lucky enough to be right near the entrance so we got to see many excited faces coming through the door looking forward to a big day's shopping. A hour or two later we saw the same excited faces on the way out carrying bags of newly acquired goodies!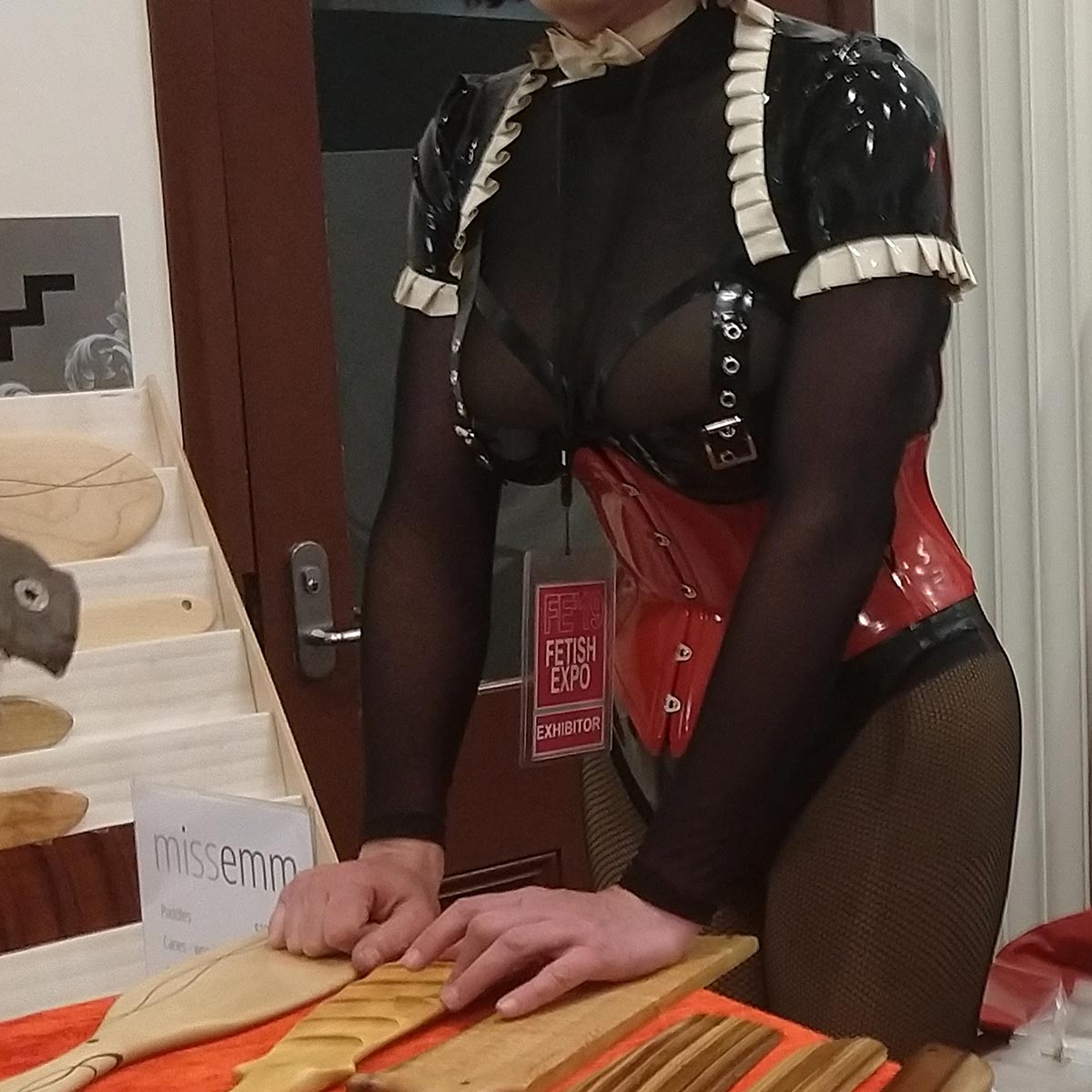 There were probably 2,000+ visitors during the day, many of whom were wearing fetishwear which really helped to create a wonderful atmosphere inside the venue. More than a few left the market with a new MissEmm cane or paddle in hand - it is always a pleasure to help make an addition to kinksters' toy collections.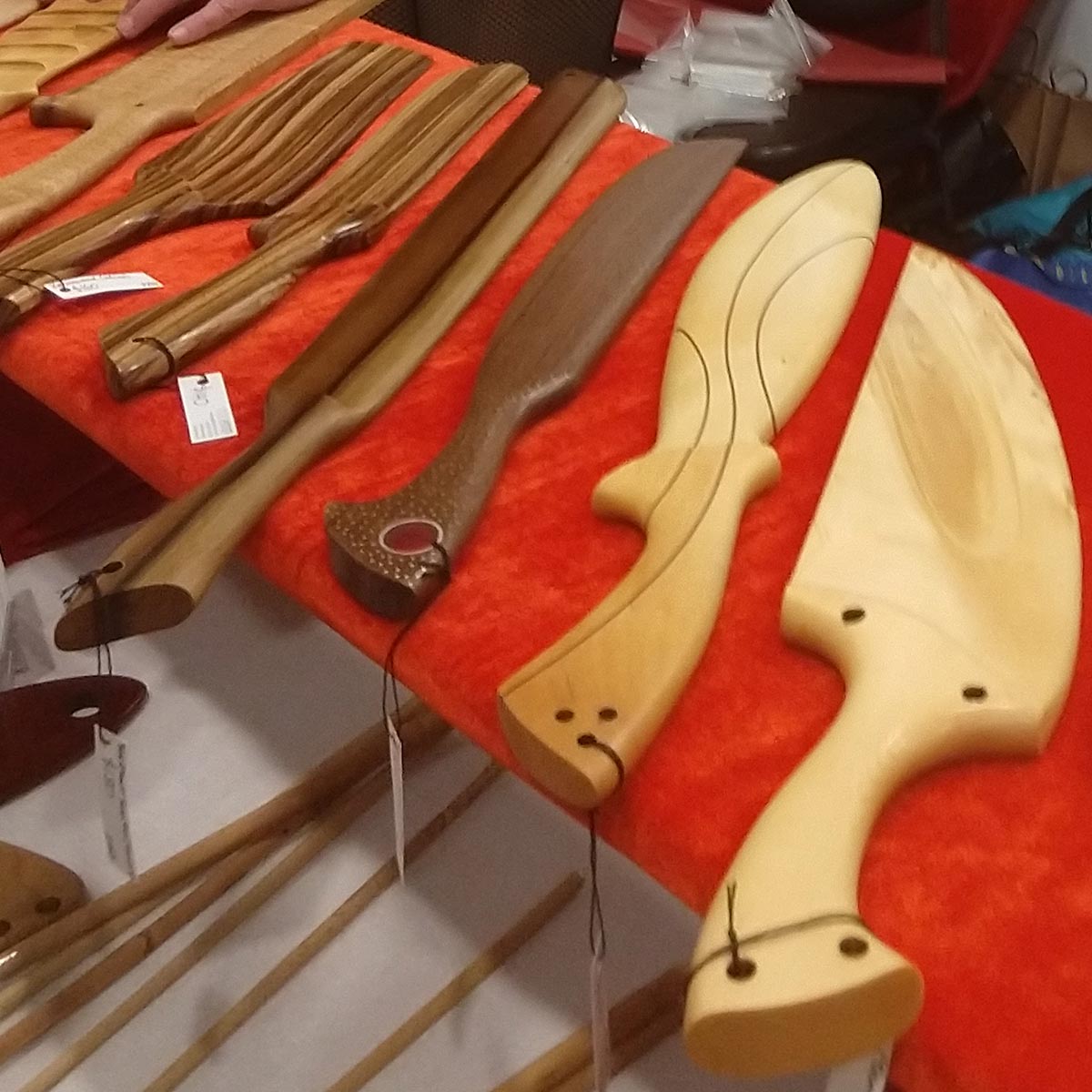 At 7pm the market closed and the venue was transformed into a kink party and playspace by 9:30pm where many of the visitors and stall holders could unwind after a long but most enjoyable day.
The big green paddle having its own private photo shoot in the very top photo proved quite a hit during the day, if you'll excuse the pun. It weighs nearly 1.2kg, making it the heaviest paddle I've ever created, beating second place by about 50%. It's made from Argentine Lignum Vitae.
Thank you to everyone who attended the expo and after party. It is a pleasure to spend a day in the company of so many charming and delightful kinksters.
...and yes the cupcakes were kinky!