Tonight I joined about 5000 people in fetishwear at the Las Vegas Hard Rock Casino for the annual Fetish & Fantasy Ball. This was my first fetish event in the USA and what a great event it was. The range of outfits was much broader than usually found at fetish events in Australia, and not dominated by black latex/leather/PVC. There was a vendors market, play equipment, multiple rooms filled with dance music, and quieter areas for taking photos and talking.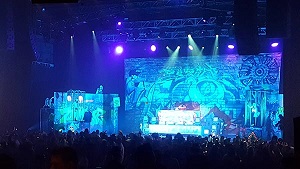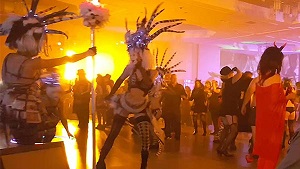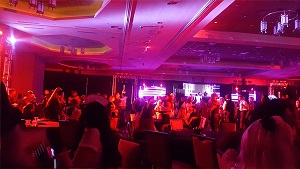 The were about 15 vendors selling a wide array of kinky things including impact toys, clothing and jewellery. The most prominent impact toys were floggers, with a wide range of available leather options being a big selling point. Those selling kink clothing seemed to have the largest crowds, as many attendees appeared to be attending the Ball for the fetishwear and dance party rather than due to an inherent interest in BDSM.
One of the most memorable sights for me was hundreds of people in all their fetish finery walking through the casino gaming floor to the venue surrounded by gamblers sitting at bars and poker machines in their shorts and t-shirts. For my Sydney friends imagine the entrance to Hellfire being in the middle of the Blacktown RSL and you'll get the picture.