I held a little competition in my June newsletter yesterday to coincide with the auction of a vast array of fetish toys, furniture, clothes and assorted kinky things from the renowned Sydney BDSM establishment Temple 22, which closed its doors for the final time recently.
The auction (which finishes at 7pm today - 12 June) is being conducted online by well known Sydney auctioneers Lawsons Auctions. There are 414 lots, three of which contain MissEmm toys acquired by Temple 22 owner Mistress Ruben for its opening back in 2015. My June newsletter featured a competition to win a cane by identifying the three lots.
Congratulation to the winner - Melbourne based sex educator and professional fetish explorer Miss Bindikat who was the first person to correctly identify lots 52, 79 and 127. She beat second place by six minutes so it was a close contest! Miss Bindikat will be receiving a rattan cane with some fancy brass, steel and copper details in the handle end, because even a plain cane should be a little fancy.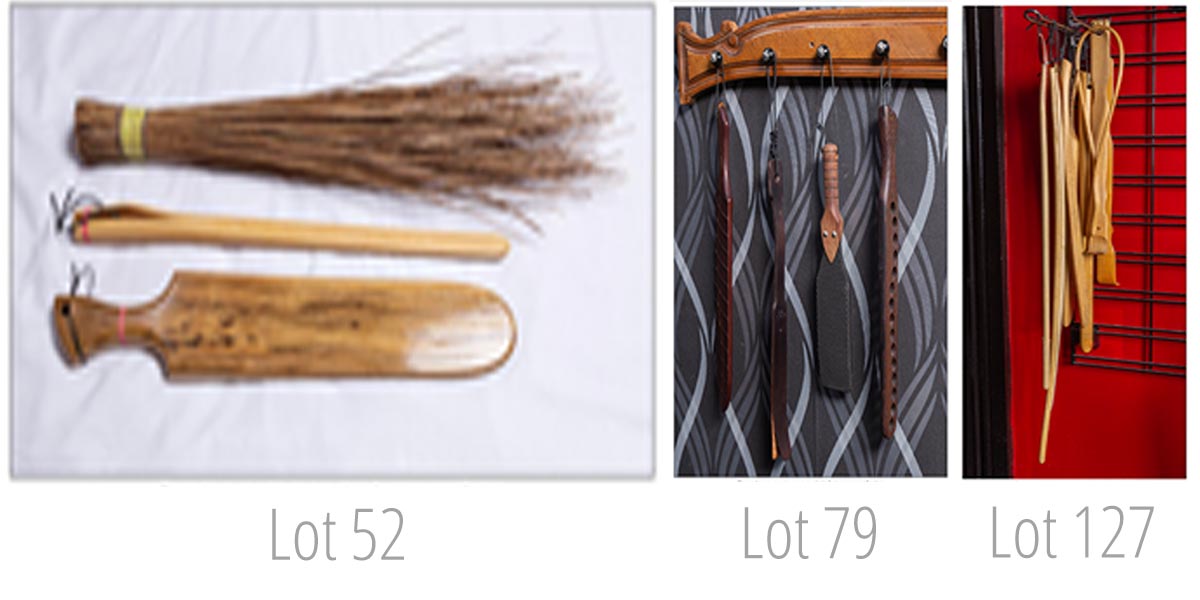 If you'd like to subscribe to my newsletter and receive all the latest news on fetish markets, new paddles and canes, occasional competitions, and interesting facts about wood, then please enter your email address in the box at the bottom of the Contact page. I send a newsletter out every month or two.