Studio Kink hosted their annual fetish market today to help raise funds for this year's Mardi Gras float. Aleni DV8's Giant FETISH Buy Swap Sell to give the event it's full name is a fabulous day full of kink shopping, socialising, boot blacking, spanking booths, perusing the fetish artworks adorning the Studio Kink walls, and sausages on the barbecue.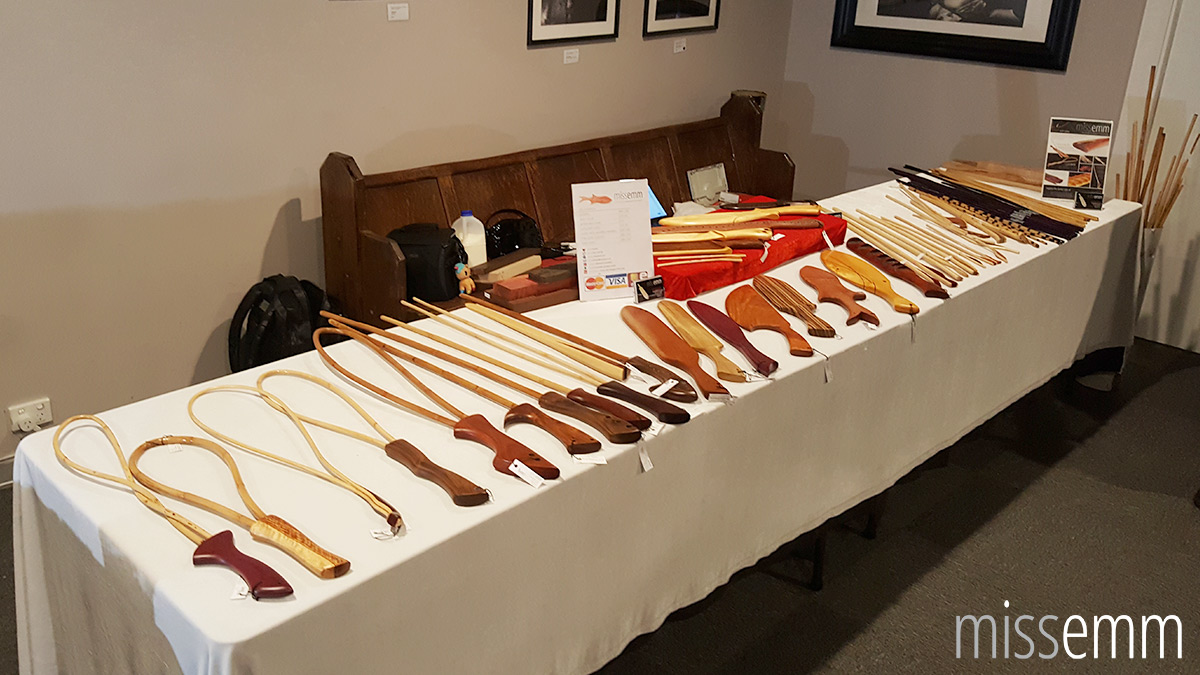 The wonderful Hallows Eve spent the day with me at my stall sharing her extensive knowledge and passion for impact play with many an interested visitor, and getting her shoes shined up at the boot blacking stall during a quiet moment.
I'll confess I was having such a good time chatting to the many visitors throughout the day that I forgot to take any photos of the other stalls. Suffice it to say they were many and varied, with everything from leatherwear to chainmaile to coloured jute rope. As you may also note in the photo above this is definitely the first market I've attended where my stall was allocated its own church pew :)
Studio Kink organised a second hand stall as part of the day where people could drop their no longer needed kinky clothes and shoes off to be sold off the rack during the day. I was most impressed when Aleni came around showing everyone a pair of the highest high heeled shoes I've ever seen. They were white and about 10 inches tall - pretty much a viable substitute for a small step ladder.
Finally, I must say a big thank you to all of staff and volunteers from Studio Kink for all of their efforts in putting this event together. And of course thank you to all those who came along and made it such a fun day.