After its first up success in October 2019 the second ever After DARQ Fetish Market was held on Friday 7 February 2020 at Club Fusion Sydney in Kings Cross. The crowds flocked in once again despite all the bad weather. In fact the weather was so bad it actually gets a mention on the Wikipedia Severe Storm Events in Sydney page! Anyway, a great evening of shopping, fashion show, and socialising was had by all.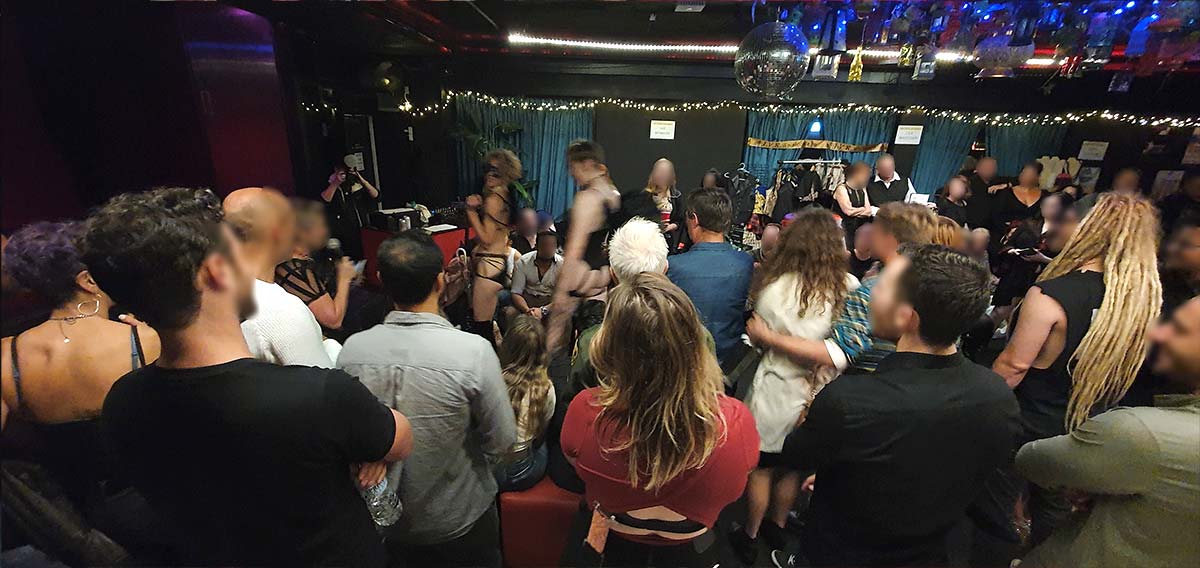 There were stalls spread throughout the building and the 10:15pm fashion show made a grand entrance through the middle of the main room before continuing on the main stage. Based on the audience reaction the show was a resounding success and will hopefully make a return at future markets.
If it weren't for covid there'd likely have been one or two further After DARQ Fetish Markets this year, but alas we'll be waiting until 2021 for the next one. Stay tuned for dates.
Now onto the market itself. Here's a run through all the stalls and their kinky wares.
---
Miss Emm. My table had quite a few previously unseen canes and paddles on display after many late nights in the workshop in the weeks leading up to the market. Nearly all the purpleheart canes (of which there are six in the photo below) and two purpleheart paddles were snapped up on the night- once more reaffirming the enduring popularity of the colour purple amongst the kink community.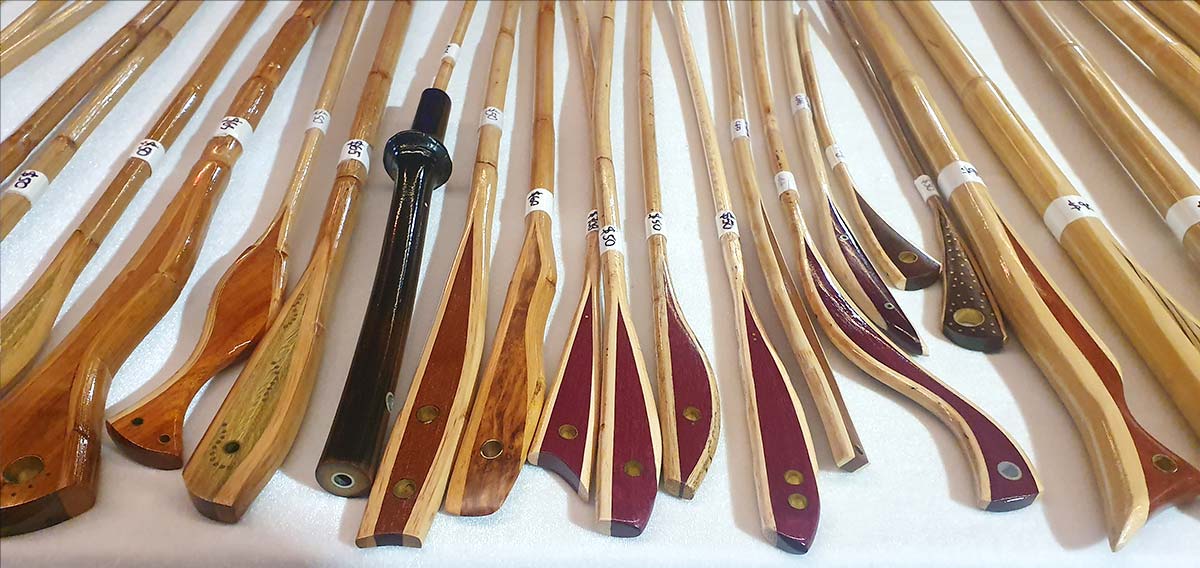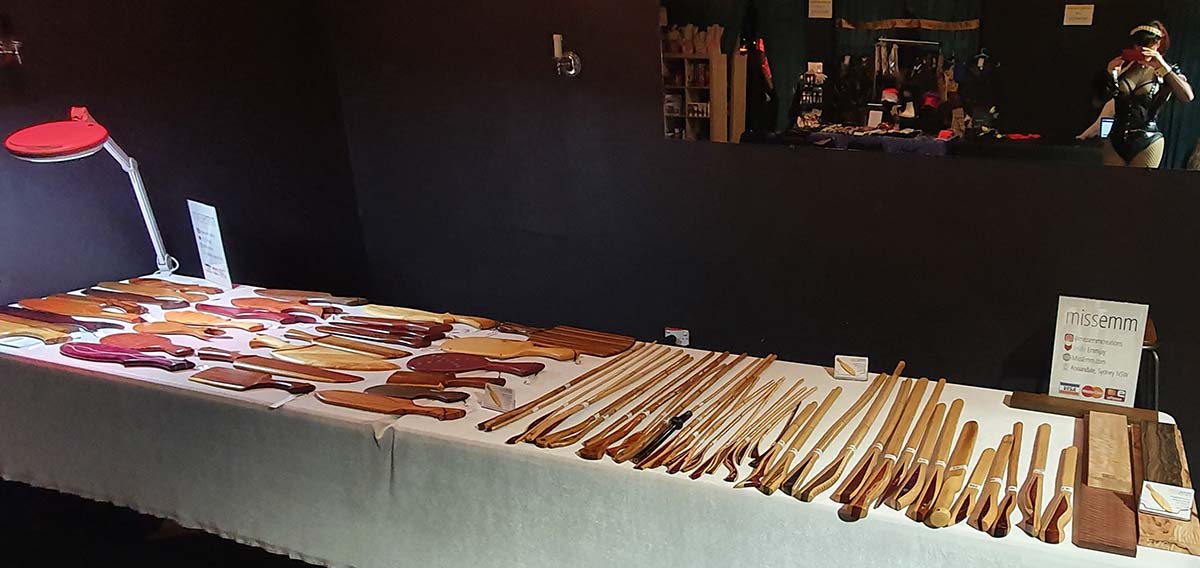 ---
Kink Casting. This was the first ever kink market for Kink Casting. They were set up in the UV dungeon to show off some of the their amazing UV reactive candles in all sorts of shapes and sizes including skulls, bound feet and hands and more. Perhaps the biggest hits on the night though were the rope bondage torso life castings which are absolutely stunning. The detail is extraordinary with the fibres of the rope clearly visible as they wrap around the body. If you've ever fancied immortalising your kinky self in three dimensions Kink Casting can help you bring your idea to reality in a truly unique way.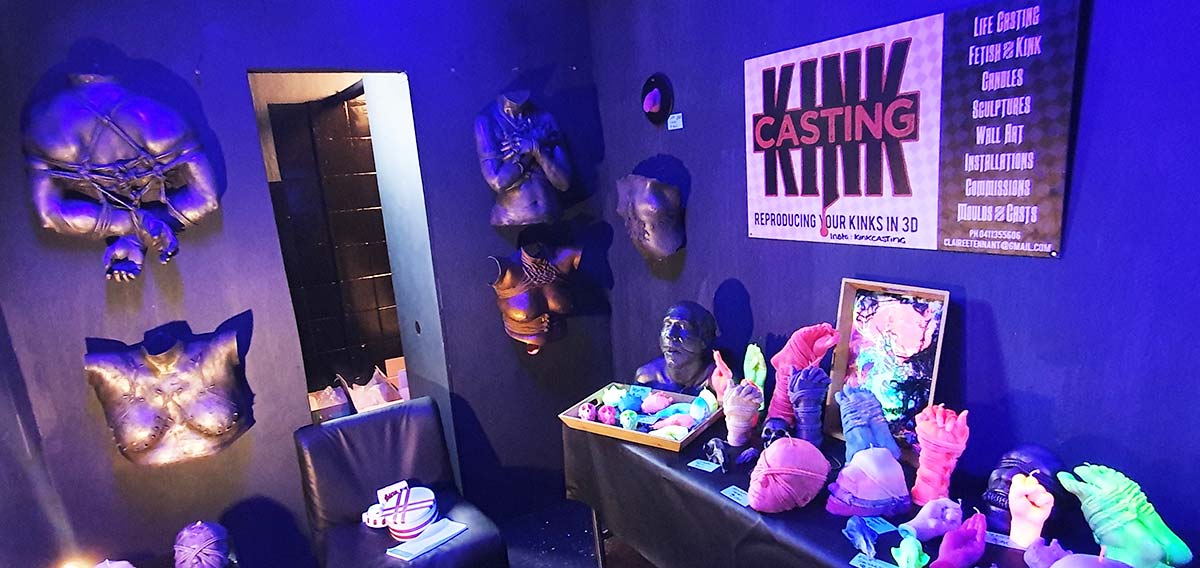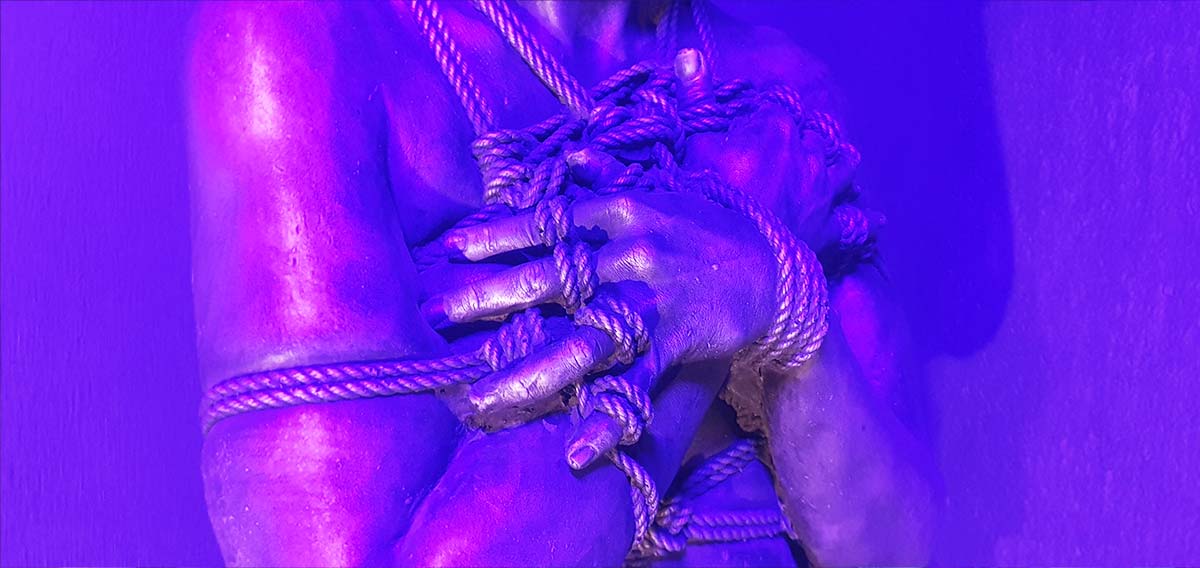 ---
Kirgi's Creations. If you like adding some colour to your kinky outfit then Missy Kirgi can definitely help you. She always brings a plethora of colour to a community somewhat dominated by black. Rope, nipple pasties, headpieces, sensation gloves, impact toys, and of course her growing range of original clothing were all on display, and by the end of the night I saw several people colourfully adorned with some newly acquired Kirgi's Creations.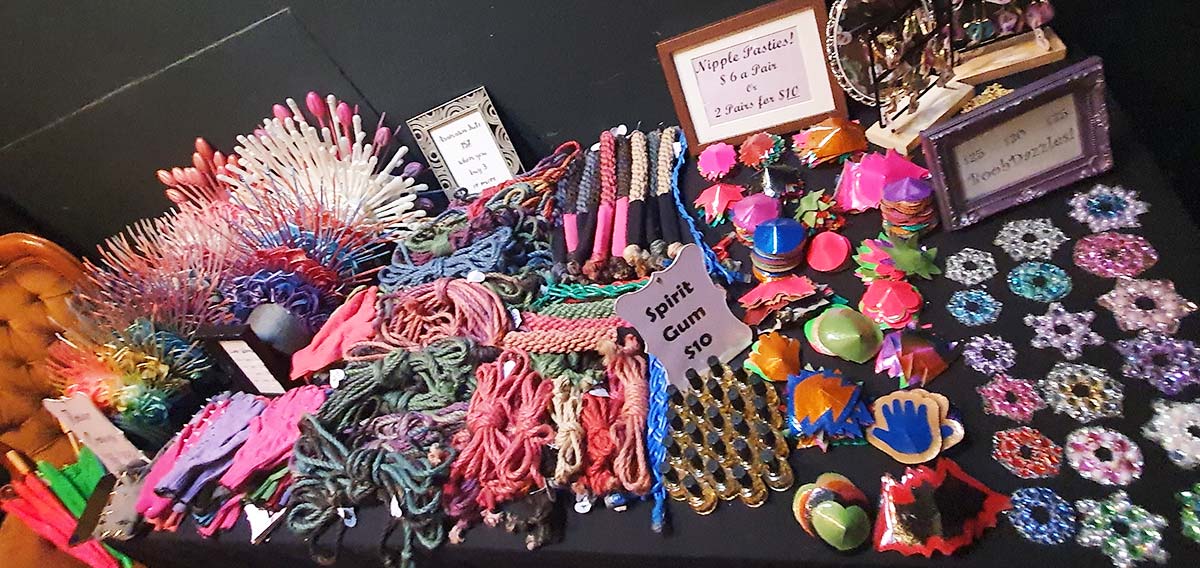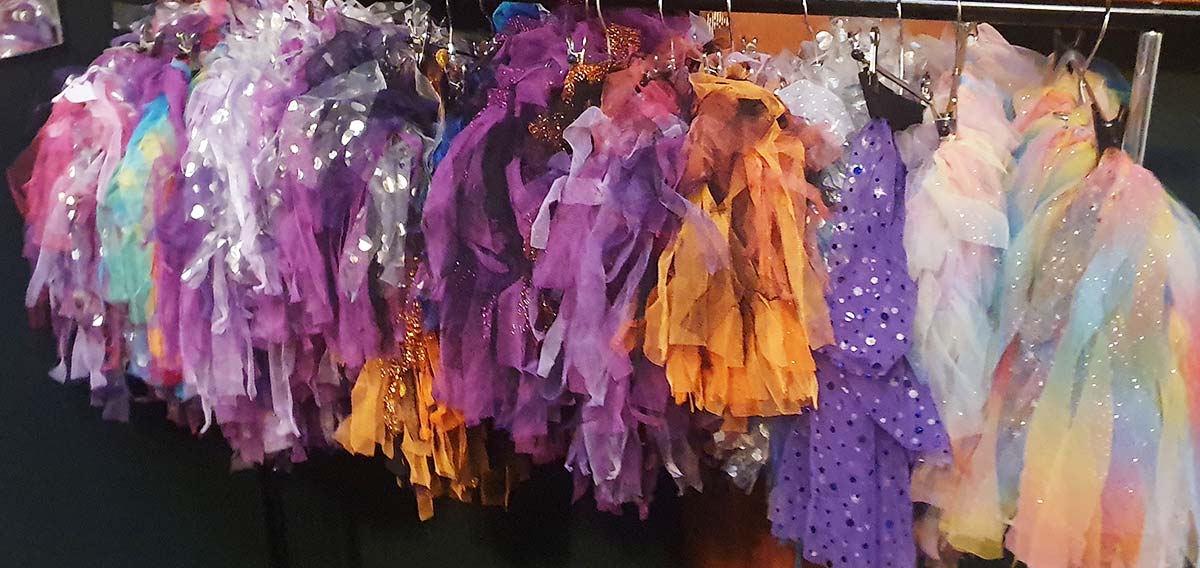 ---
Pastel Poisons. Of course when it comes to colour one cannot forget RoseDawn and her Pastel Poisons impact toys. She creates wonderfully colourful handpainted wooden paddles as well as floggers with turned wooden handles and colourful falls in a wide range of materials which give a range of sensations from thuddy to stingy to fluffy!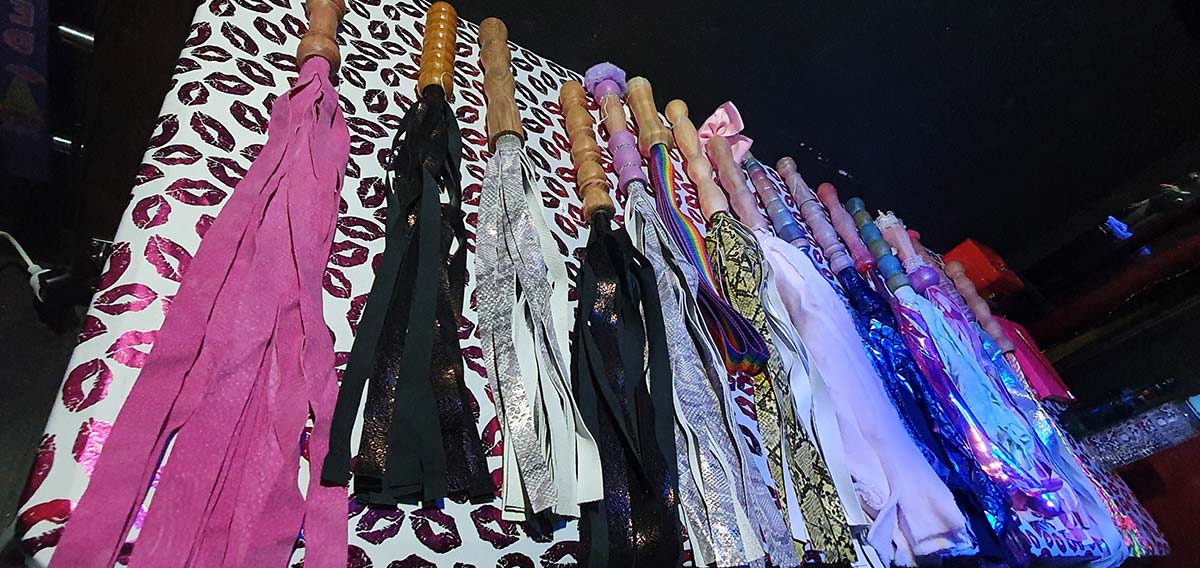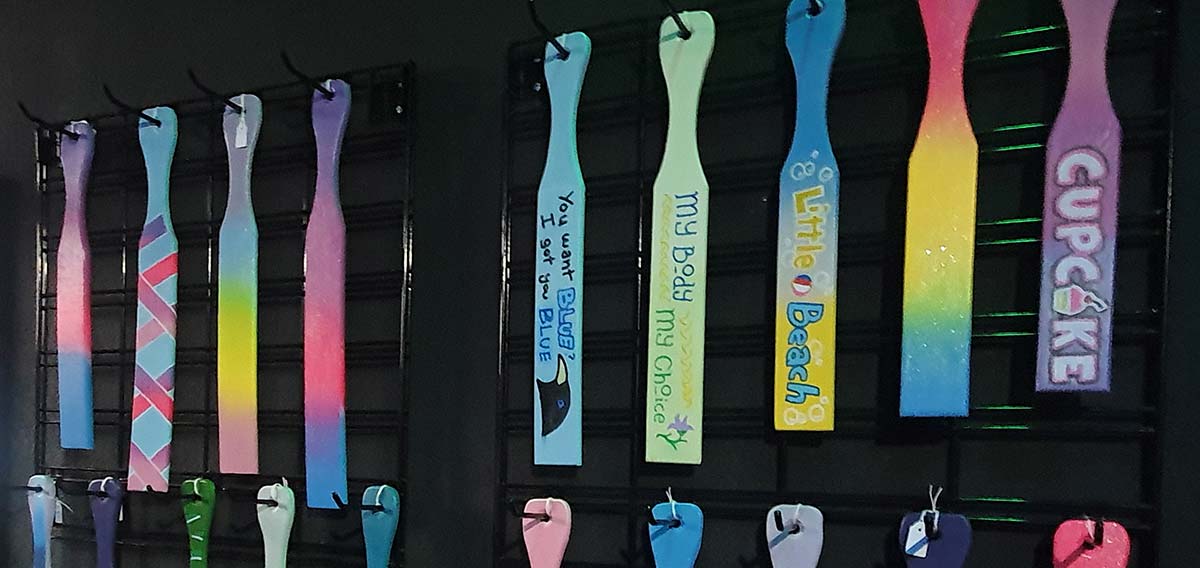 ---
J.V.R. Waistcoats. creates custom waistcoats from a wide selection of unusual fabrics, many of which have quite a steampunk look to them. They'll even measure you up at the market. They have a range of accessories such as lace gloves and ornate stockings too to complete your steampunk look.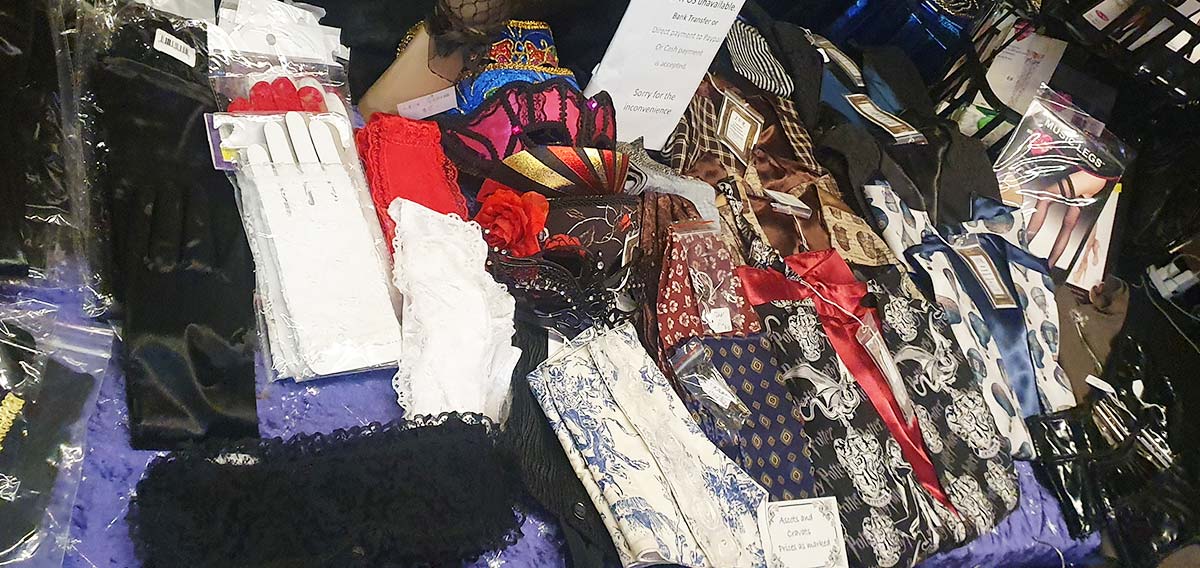 ---
Create Compersion and Wyldwood Tease had possibly the best smelling display in the building with their selection of bath salts and massage oils along with a selection of impact toys made from rope and perspex amongst other things.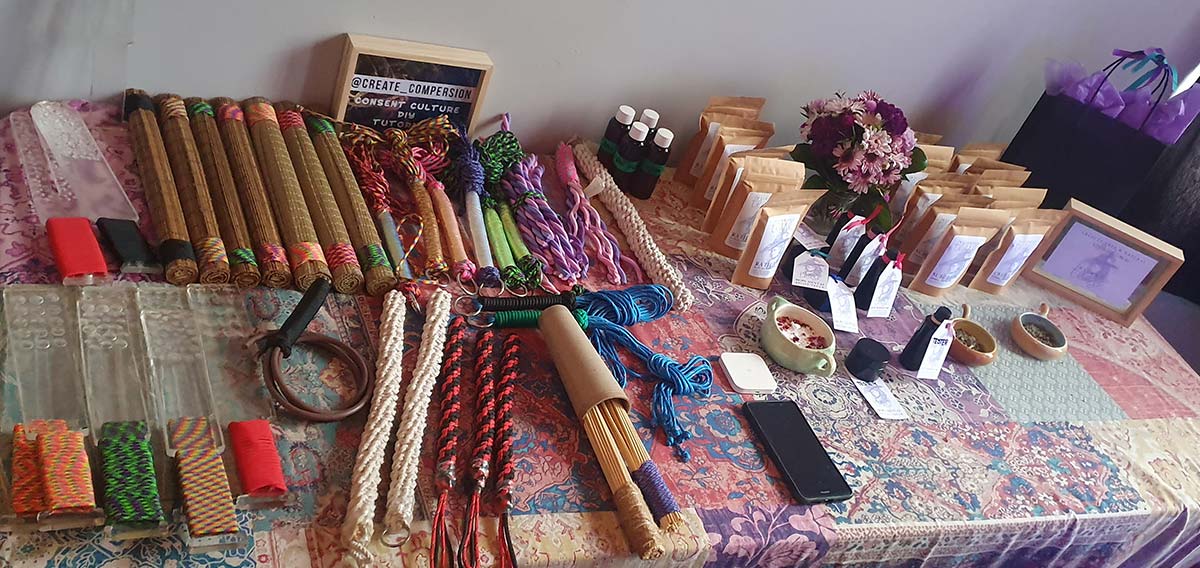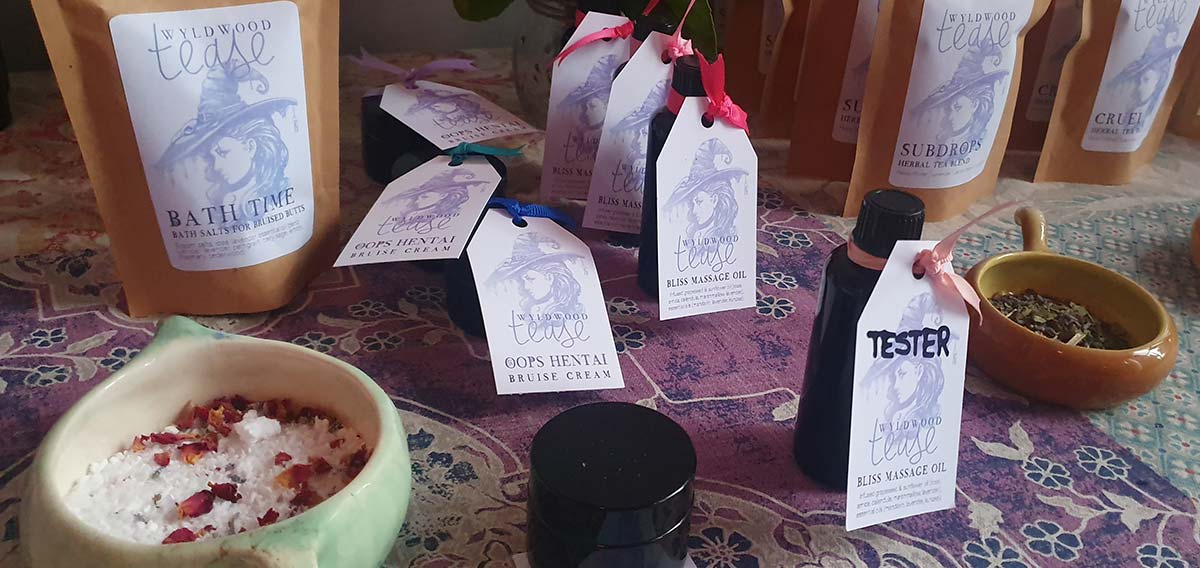 ---
Lux Intimates had a selection from their extensive range of lingerie on display.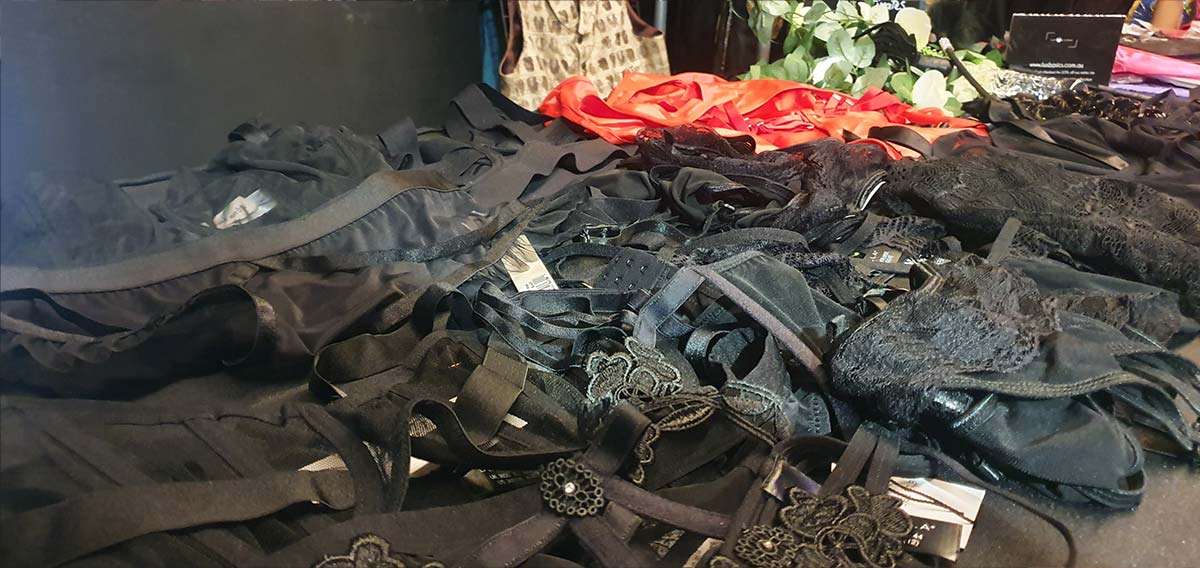 ---
Vex had his glow-in-the-dark rope, wooden paddles, and impact toys made from rope on display, as well as some leather collars too.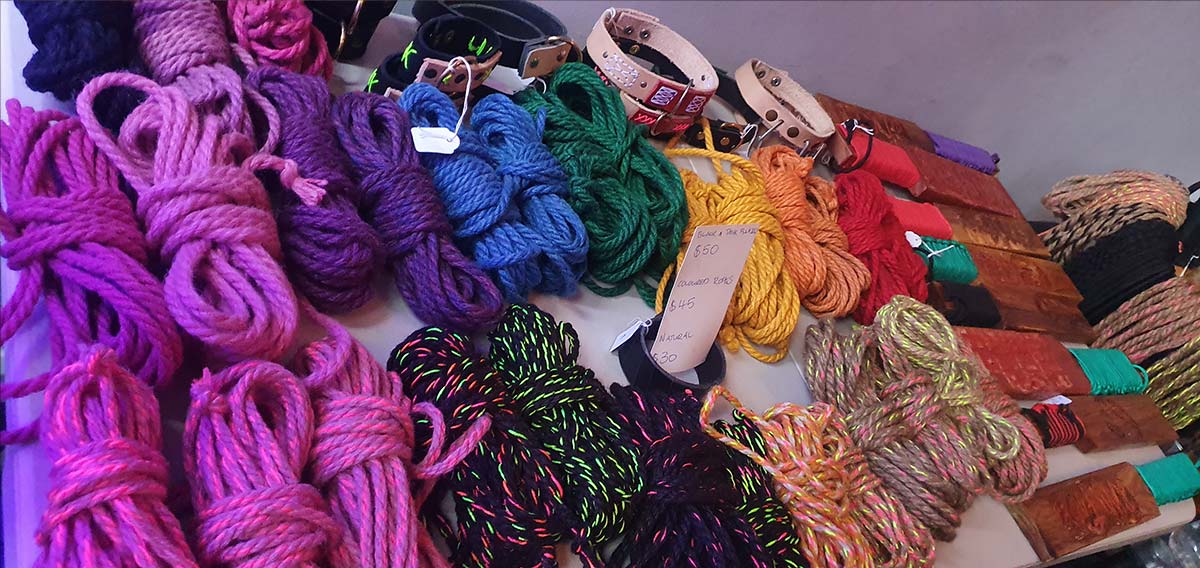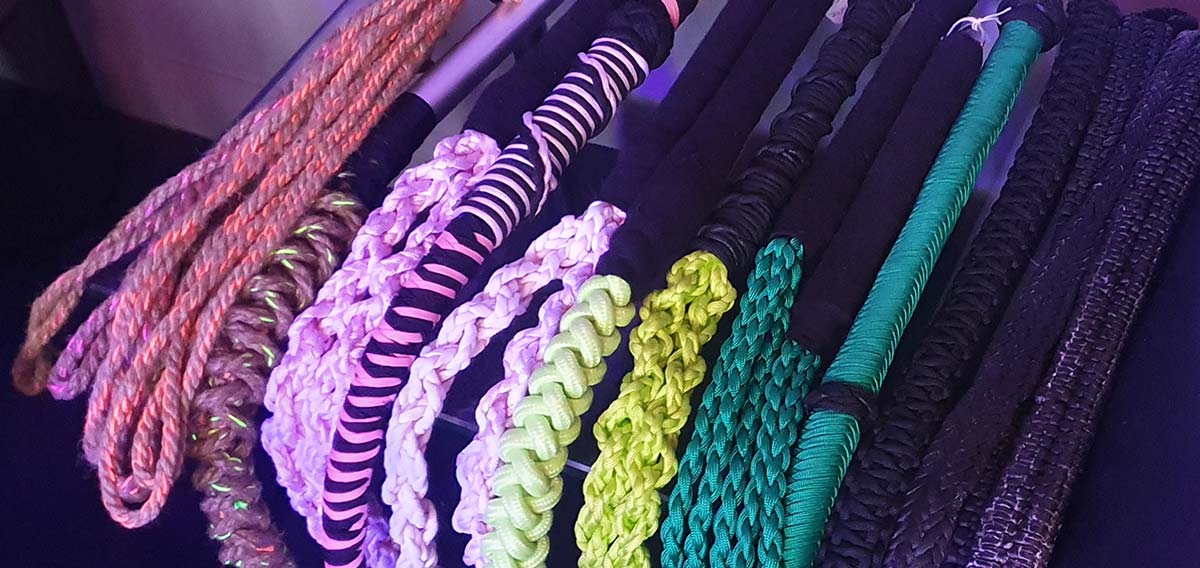 ---
Rin and Boy were selling an incredible assortment of items to downsize their own kink collection. There was enough to fill a room and plenty of people walked away with some great new additions to their own collections.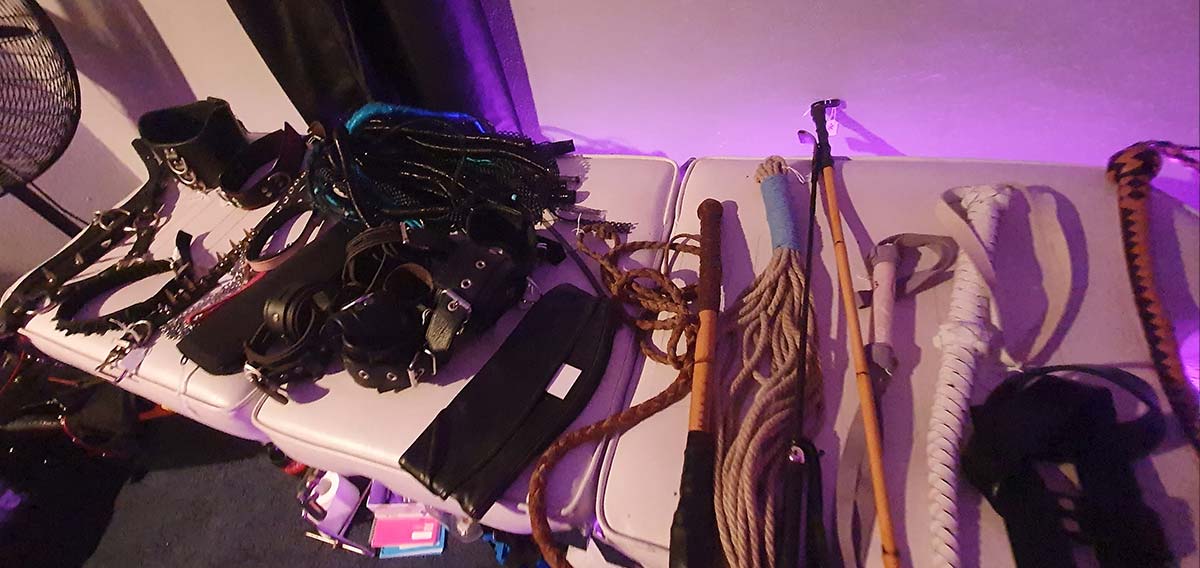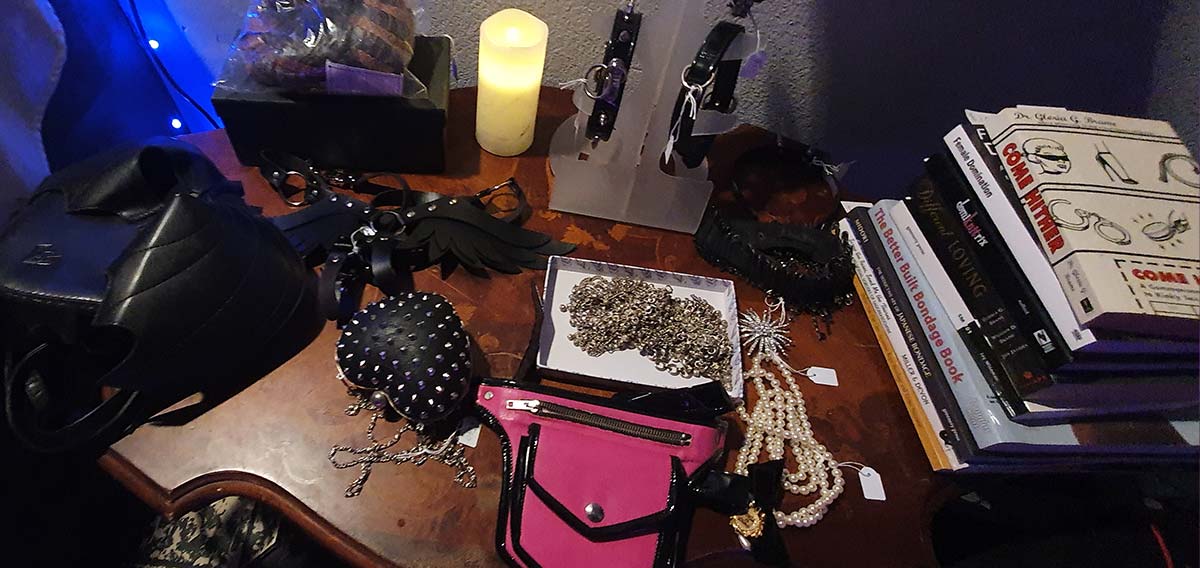 ---
Ring Dragon had his extensive collection of wooden paddles, sensation toys, and restraints on display. His stall was located in one of the mid level rooms where he proved that a bed makes an excellent market stall table substitute!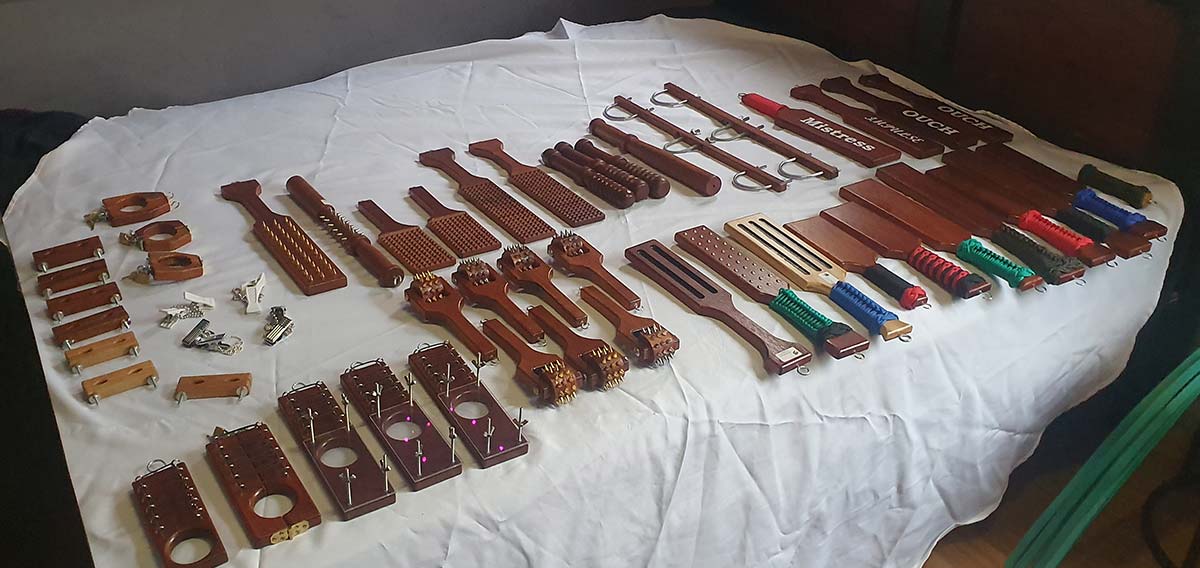 ---
Hot Ice had their table of assorted adult products for sale upstairs, including stockings, blindfolds, crops and cuffs.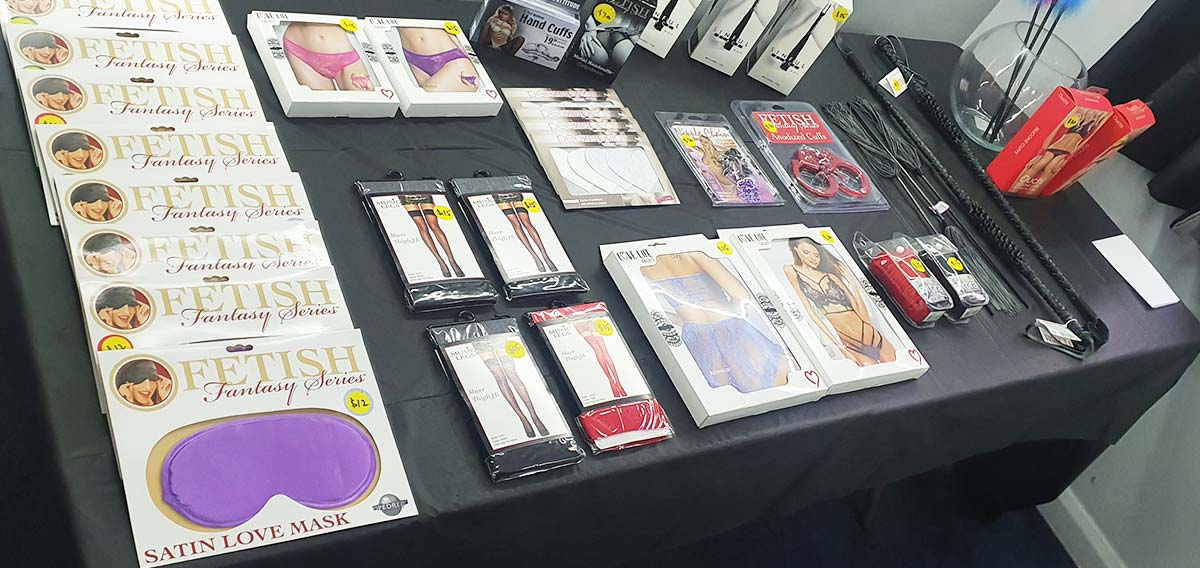 ---
That's it for now. Thank you to everyone involved in putting this market together and to all those who came along despite the deluge. Until the next After DARQ Fetish Market stay safe and keep kinking.